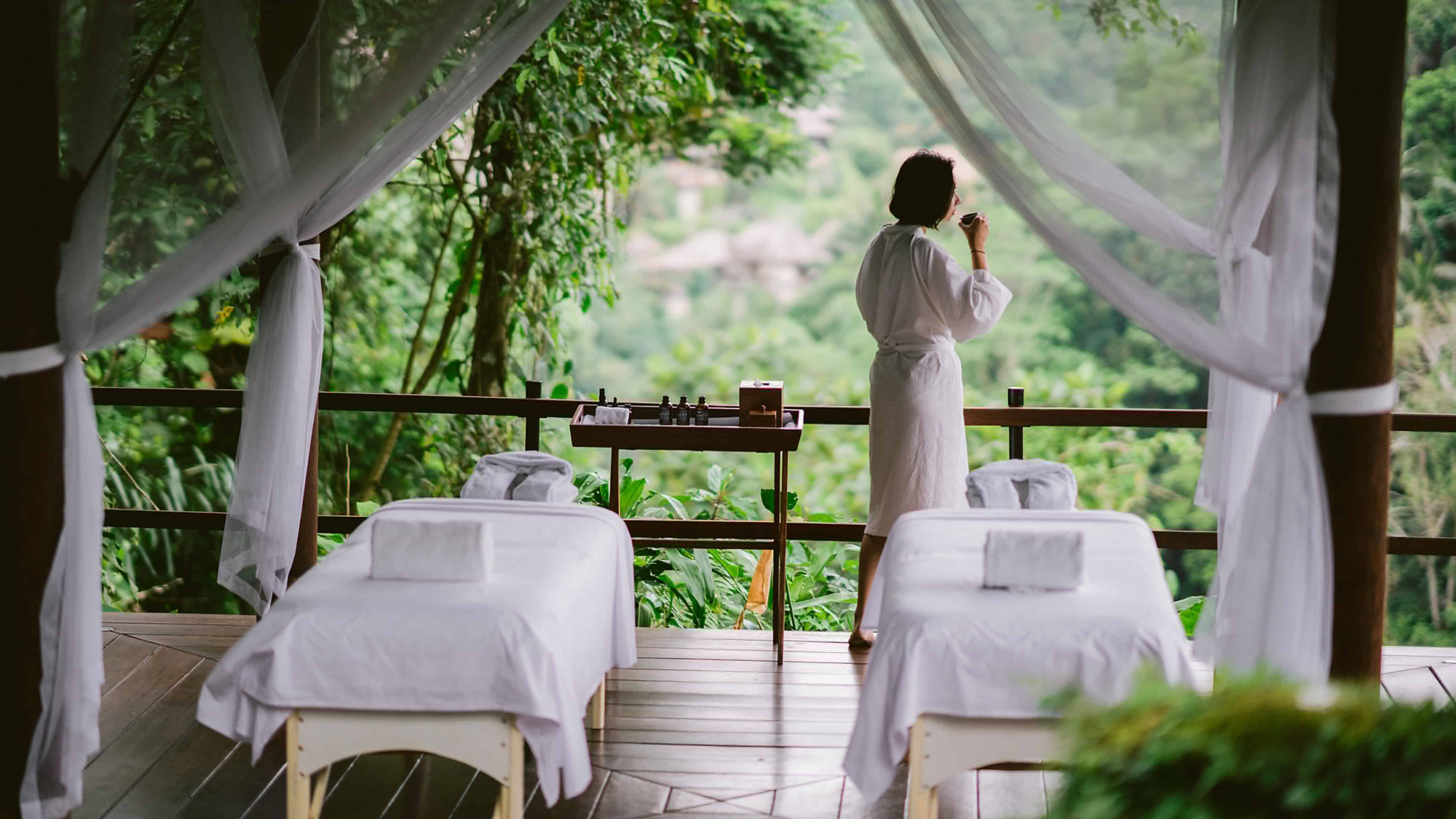 HOLISTIC EXPERIENCES, LOCAL CULTURE
Rainforest Spa Experience
A day of indulgence at the valley's edge. Alila Ubud takes relaxation to a new level of indulgence with a Rainforest Spa Experience that unfolds within a blissful cocoon of tranquility and beautiful valley views, encompassing spa rejuvenation and culinary refreshment. Within Alila Ubud's already peaceful setting, escape into the ultimate haven of seclusion at the resort's Bale Bengong, perched at the edge of the rich green Ayung Valley, immersed in the soothing atmosphere of the rainforest, serenaded by birdsong and the calming rush of the river.
View The Journey
BALINESE MASSAGE
90-Minute Rainforest SPA Treatment | IDR 1,365,000++ per person
Feel tension dissolve with this ancient Balinese healing therapy that combines gentle stretching, long therapeutic strokes, and skin rolling to relieve muscle pain. Palm and thumb pressure techniques are also applied to unravel the deepest stress from within the muscles to improve blood flow and joint mobility.
THERAPEUTIC MASSAGE
90-Minute Rainforest SPA Treatment | IDR 1,365,000++ per person
Experience a complete body awakening with a combination of therapeutic massage techniques using fluent strokes of different depths and intensity. Long Balinese strokes improve lymphatic drainage and circulation. Swedish deep tissue techniques work into muscles to relieve tension and stiffness. Acupressure points are used for specific stimulation, while Thai movements add elements of stretching to increase mobility.
REFLEXOLOGY
60-Minute Rainforest SPA Treatment | IDR 1,120,000++ per person
Reflexology is based on the principle that energy flows freely around the body when we are in good health and that there are reflex areas on the feet that correspond to every part of the body, including major organs. Sit back and relax as your therapist applies varying degrees of pressure to specific points on the feet with thumb and fingers to unblock energy flow and promote the body's natural healing from within.