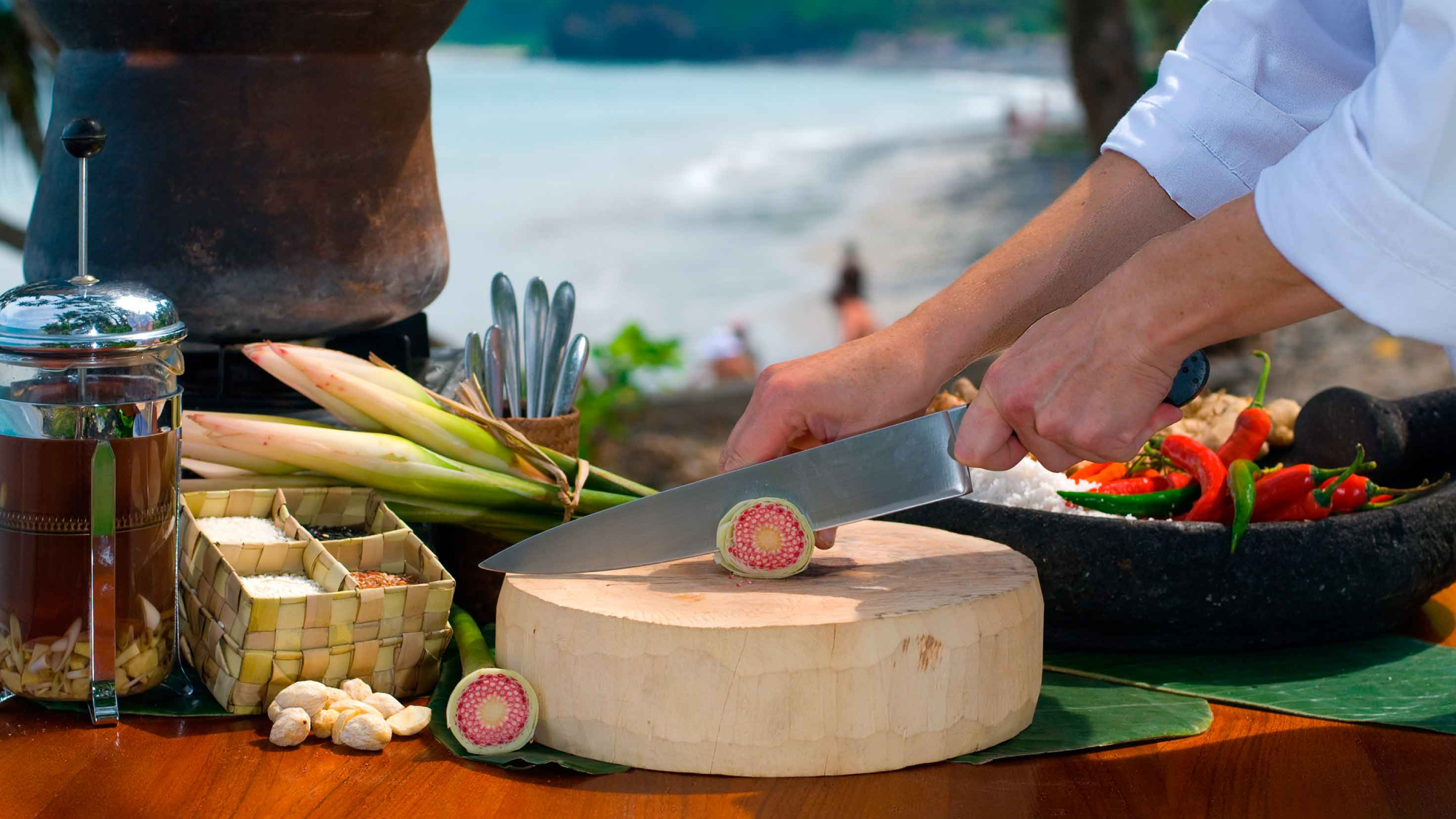 AUTHENTIC CUISINE, LOCAL CULTURE
Balinese Cooking Class
From (PP)
DR 1,350,000++ per person
Experience
Experience the amazing sights, sounds and aromas of two traditional markets, starting with Klungkung Market, renowned for its textiles, and one of the busiest village markets in East Bali. Afterwards, visit the quieter Kerambitan to explore stalls teeming with freshly-caught fish along with different fruits, flowers, and other essential elements for canang. Back at the resort, discover how to use the Ulekan (traditional Balinese mortar and pestle) to make some of the fundamental building blocks of Balinese cuisine, Bumbu Bali (Balinese curry paste) and Bumbu kacang (peanut sauce). Afterwards, learn how to prepare Balinese-style nasi goreng (fried rice) in a wok and sate ayam (chicken skewers) on an outdoor grill. Savour the morning's handiwork over a leisurely lunch at Seasalt restaurant.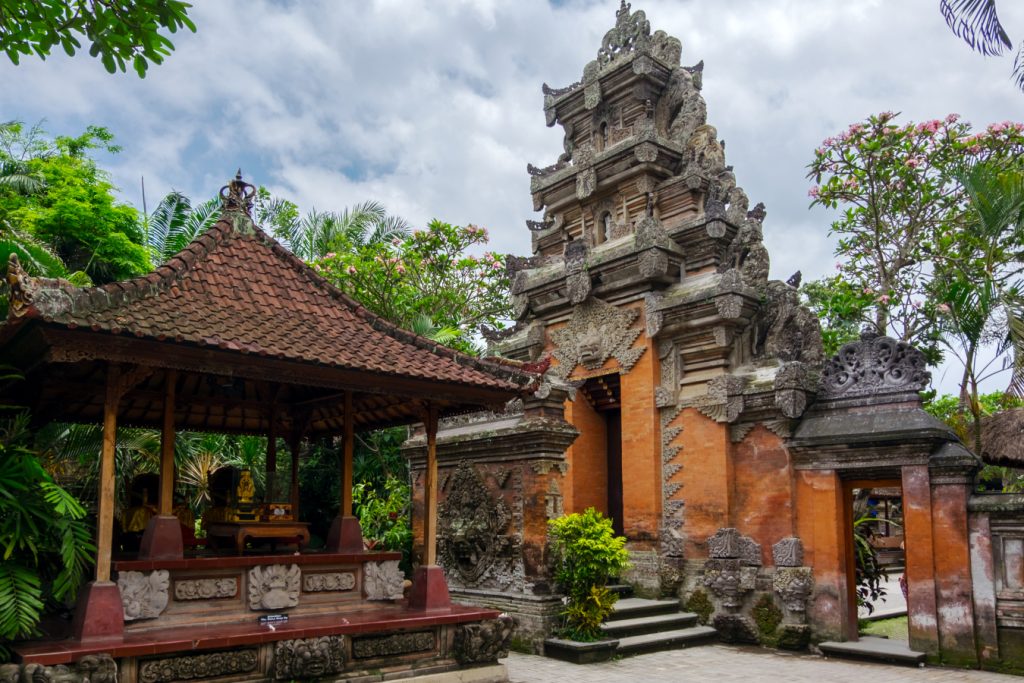 THRILLING ADVENTURES, LOCAL CULTURE, HOLISTIC EXPERIENCES
Community, Temple and Palace Tour
Learn the history and unique way of life of the island's indigenous Bali Aga with a visit to Tenganan.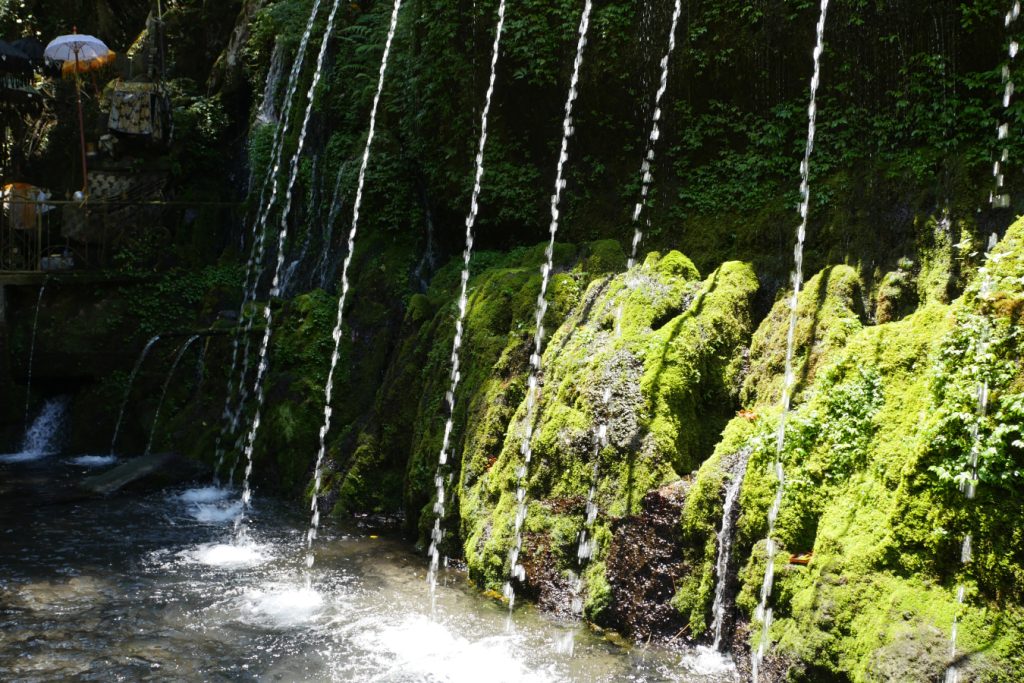 THRILLING ADVENTURES, LOCAL CULTURE, HOLISTIC EXPERIENCES
Water Purification at Tirta Sudamala
Join in on the cleansing ritual, and rid the body of impurities with natural spring water as you move from one fountain to another.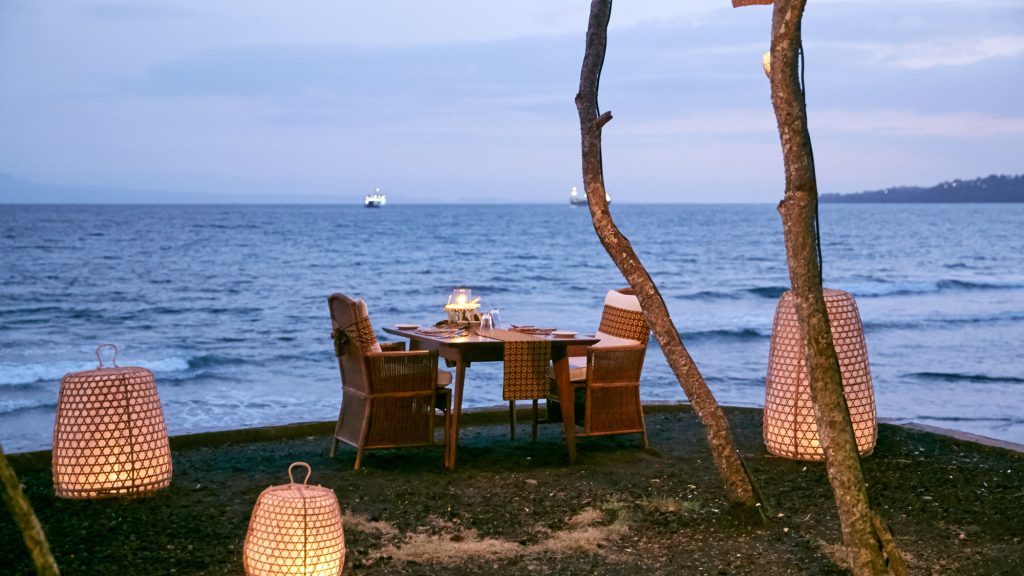 AUTHENTIC CUISINE, LOCAL CULTURE
Dinner Under the Stars
Dine under the stars for an infinitely romantic experience in the location of your choice.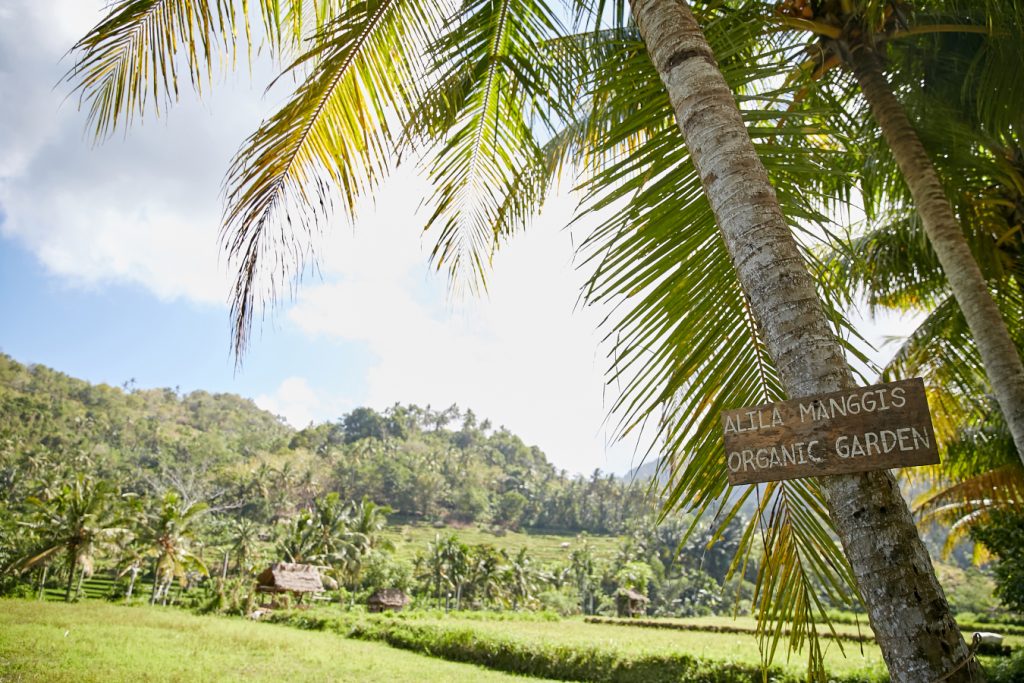 LOCAL CULTURE
Indonesia Elixir of Life
Learn how to make different Jamu, traditional herbal beverages packed with health-promoting blends of herbs and spices.