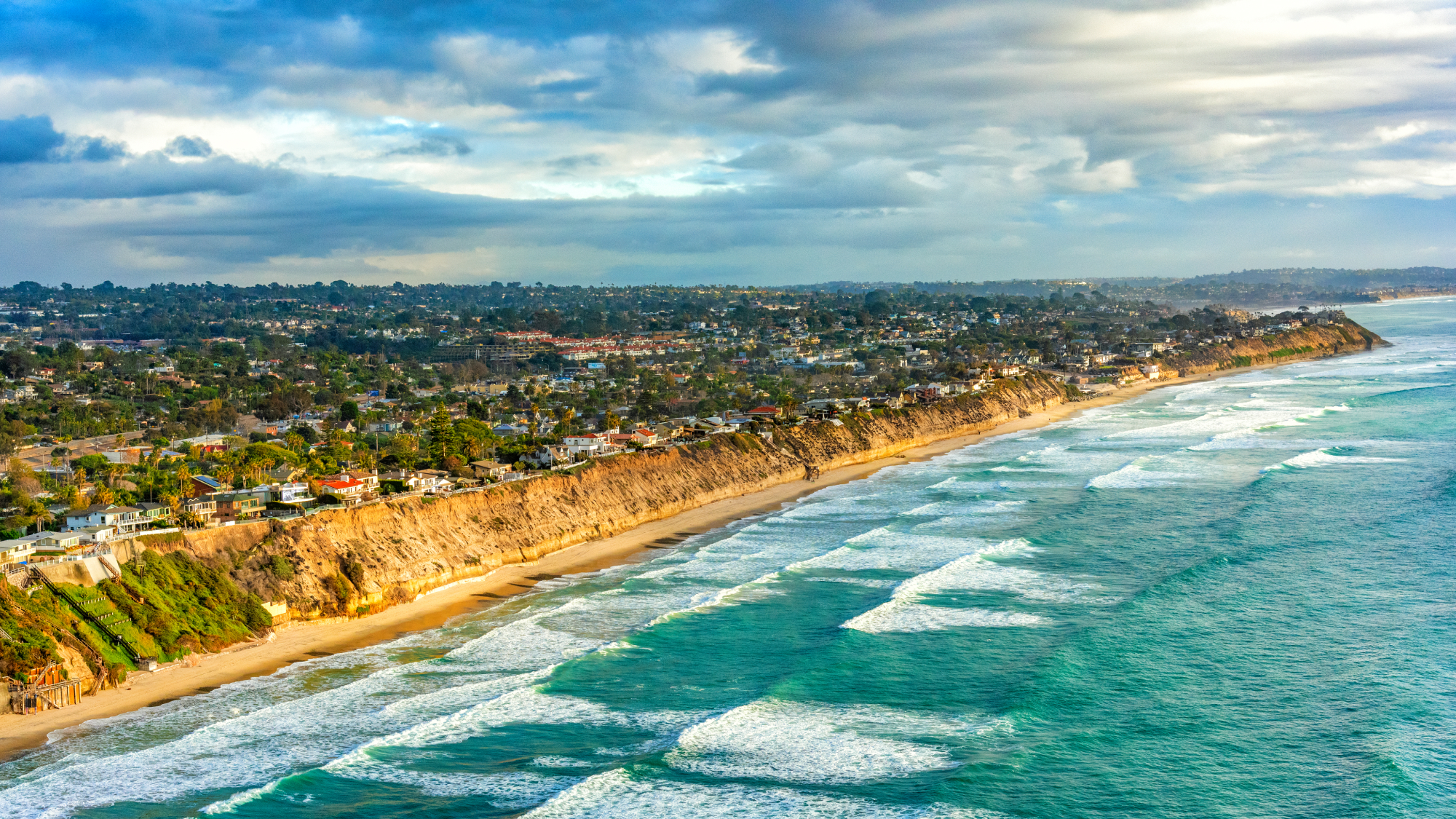 THRILLING ADVENTURES
Admire the Southern California coast
Experience
Admire the San Diego coast from above it all with an open-air biplane adventure by San Diego Sky Tours. San Diego Sky Tours is a veteran-run aerial tour company of seasoned FAA-certified pilots with experience in military, corporate, airline and test flight. Enjoy the sights during a serene scenic flight, or seek out thrills during an aerobatic adventure.
FLIGHT OPTIONS:
Biplane Beach Tour: Take in the stunning coastline from exhilarating heights. This 20-minute flight ventures above and around the San Diego beaches near Mt. Soledad, La Jolla, Torrey Pines, and the Pacific Beach areas.
Biplane Bay & Beach Tour: Admire San Diego's most beautiful sights from a new vantage point. This 30-minute route encompasses downtown, across the San Diego Bay to Point Loma, and up the entire coastline to La Jolla.
Sunset Biplane Bay & Beach Tour: A front row seat to San Diego's stunning sunsets.
Aerobatic Thrill Ride: Unforgettable thrills from the open cockpit of a vintage biplane. Experience upside down flight, loops, rolls and more adrenaline-pumping moves at speeds up to 150 mph.
Learn more