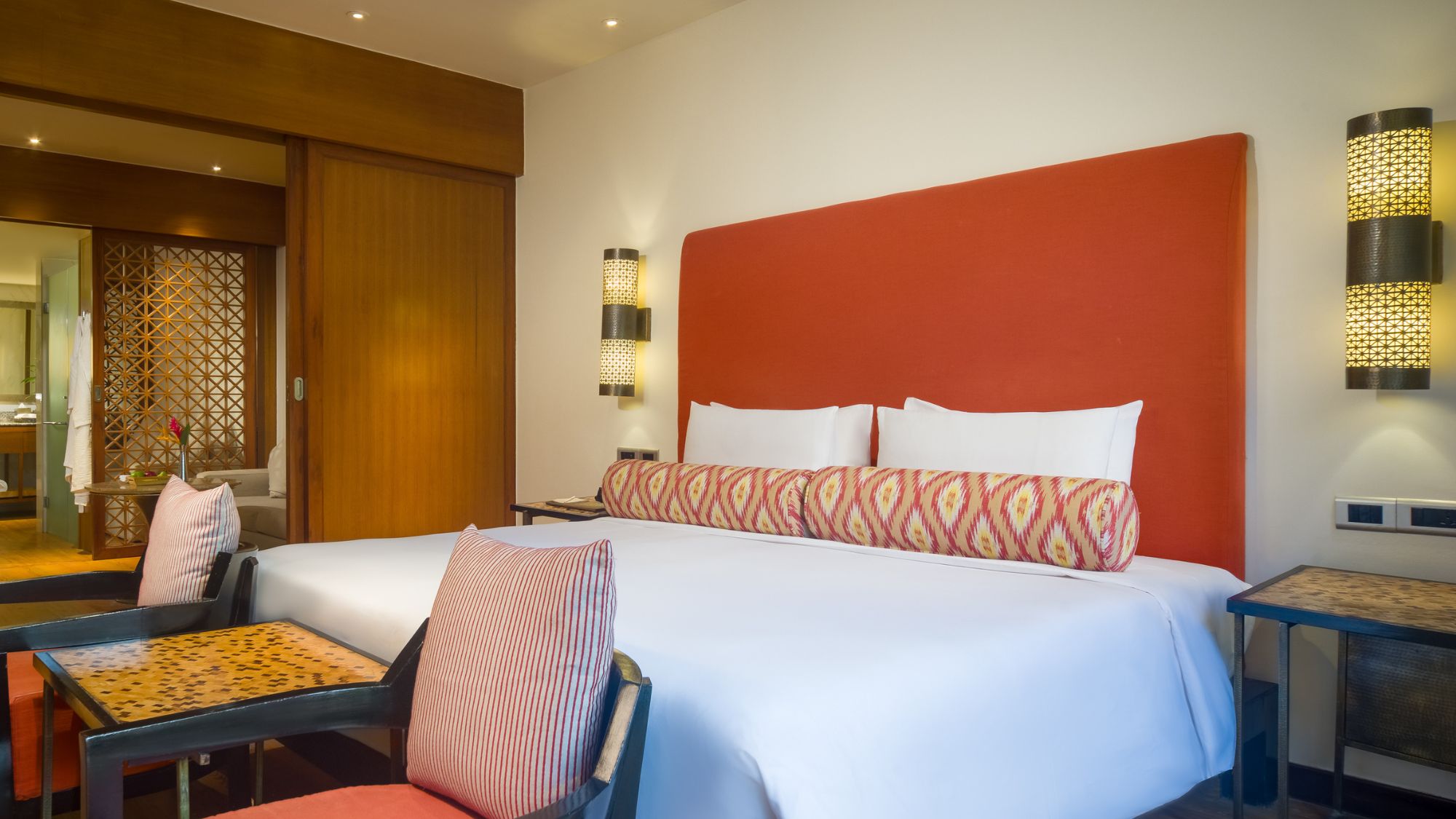 ONE BEDROOM
Terrace Room
BEDS
1 king bed or 2 twin beds
BATHS
1 shower & 1 bathtub
SIZE
474 square feet/44 square meters
Overview
 Our Terrace Room is the largest of any standard hotel room in Goa. Furnishings in local teak and red laterite stone combine with a thoughtful color palette of creams, pale green and russet inspired by the natural landscape. A private balcony creates space for taking in the mesmerizing views of the gardens and ever-changing Goan skies in utter serenity.
ADDITIONAL INFORMATION
ROOM EXTRAS:
Bathrobe and bathroom slippers

4 bottles of fresh alkaline water in sterilized and sealed glass bottles

Iron & ironing board
CHECK-IN / CHECKOUT:
Check-in time at 3:00 p.m. and checkout time at 12:00 p.m.
Alila Hospitalities:
Wi-Fi Internet access throughout the resort

Daily movie screening at 12:00 p.m. for kids and 6:00 p.m. for family

Access to Play Alila Kids' Club and Teen Zone

Shuttle service to Gonsua beach from 7:00 a.m. – 7:00 p.m.