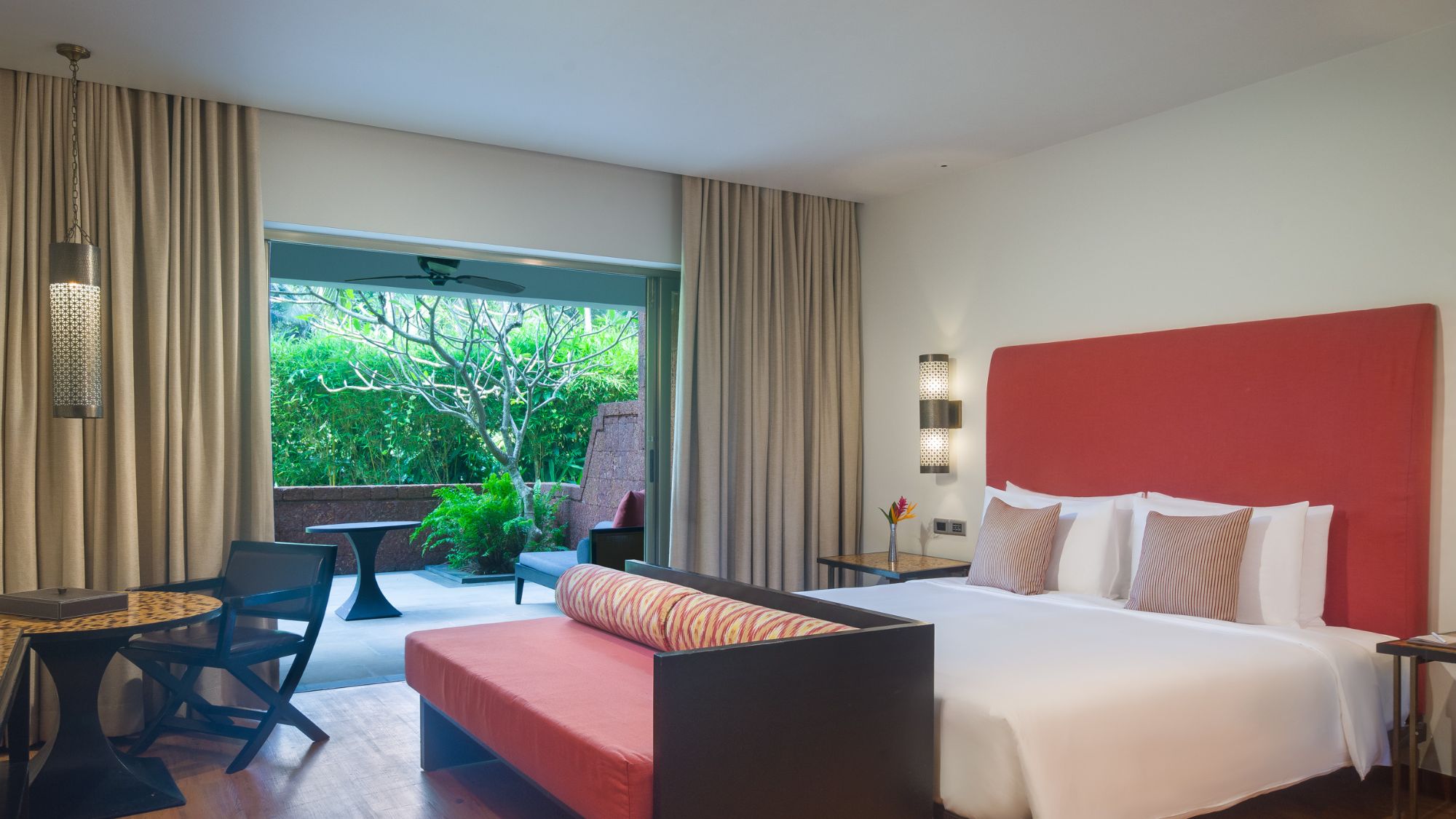 ONE BEDROOM
Family Terrace Room
BEDS
1 king bed or 2 twin beds
BATHS
1 shower & 1 bathtub
GUESTS
2 adults & 1 child
SIZE
474 square feet/44 square meters
Overview
Located on the ground level, the Family Terrace Room is defined by a feeling of space and tranquility immersed in lush greenery. Each room opens onto its own outdoor garden patio for enjoying the restorative power of nature in utmost privacy. An additional daybed and convenient access to the kids' pool and club make it ideal for a small family.
ADDITIONAL INFORMATION
ROOM EXTRAS:
Additional child's bed

Bathrobe and bathroom slippers

4 bottles of fresh alkaline water in sterilized and sealed glass bottles

On request: DVD player, iPod & docking station, iron & ironing board
CHECK-IN / CHECKOUT:
Check-in time at 3:00 p.m. and checkout time at 12:00 p.m.
Alila Hospitalities:
Wi-Fi Internet access throughout the resort

Daily movie screening at 12:00 p.m. for kids and 6:00 p.m. for family

Access to Play Alila Kids' Club and Teen Zone

Shuttle service to Gonsua beach from 7:00 a.m. – 7:00 p.m.