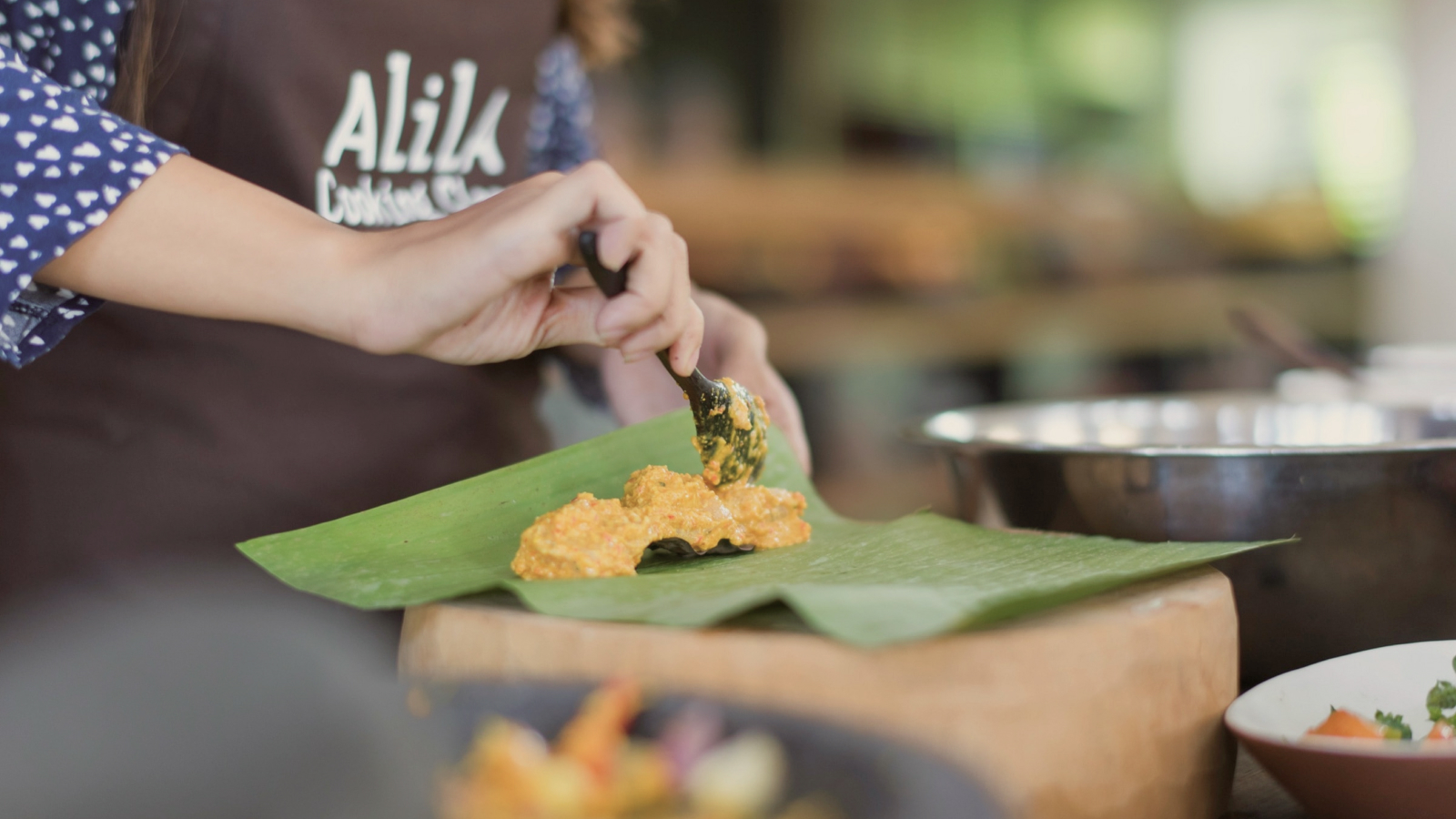 AUTHENTIC CUISINE, LOCAL CULTURE, BOTANICAL ENDEAVORS.
Journey to Gastronomy
From (PP)
IDR 1,500,000++
Experience
Traditional Balinese cuisine is renowned for its deep complexity of flavor. Learn the must-have ingredients and cooking methods behind some of the most revered Balinese dishes in this half-day cooking class.
Start with a visit to the Jimbaran fish market with our local chef to discover a mesmerizing array of just-caught seafood. Learn the herbs and spices that form the backbone of Balinese cooking, and pick essential ingredients from our organic garden. Master basic recipes and local cooking preparations, and enjoy a sumptuous lunch of the authentic dishes created during the class.
Itinerary
Transport to Jimbaran fish market

25 minutes

Jimbaran fish market visit

30 minutes

Transport back to the resort

25 minutes

Organic farm visit

30 minutes

Hands-on cooking class

2 hours

Lunch

90 minutes