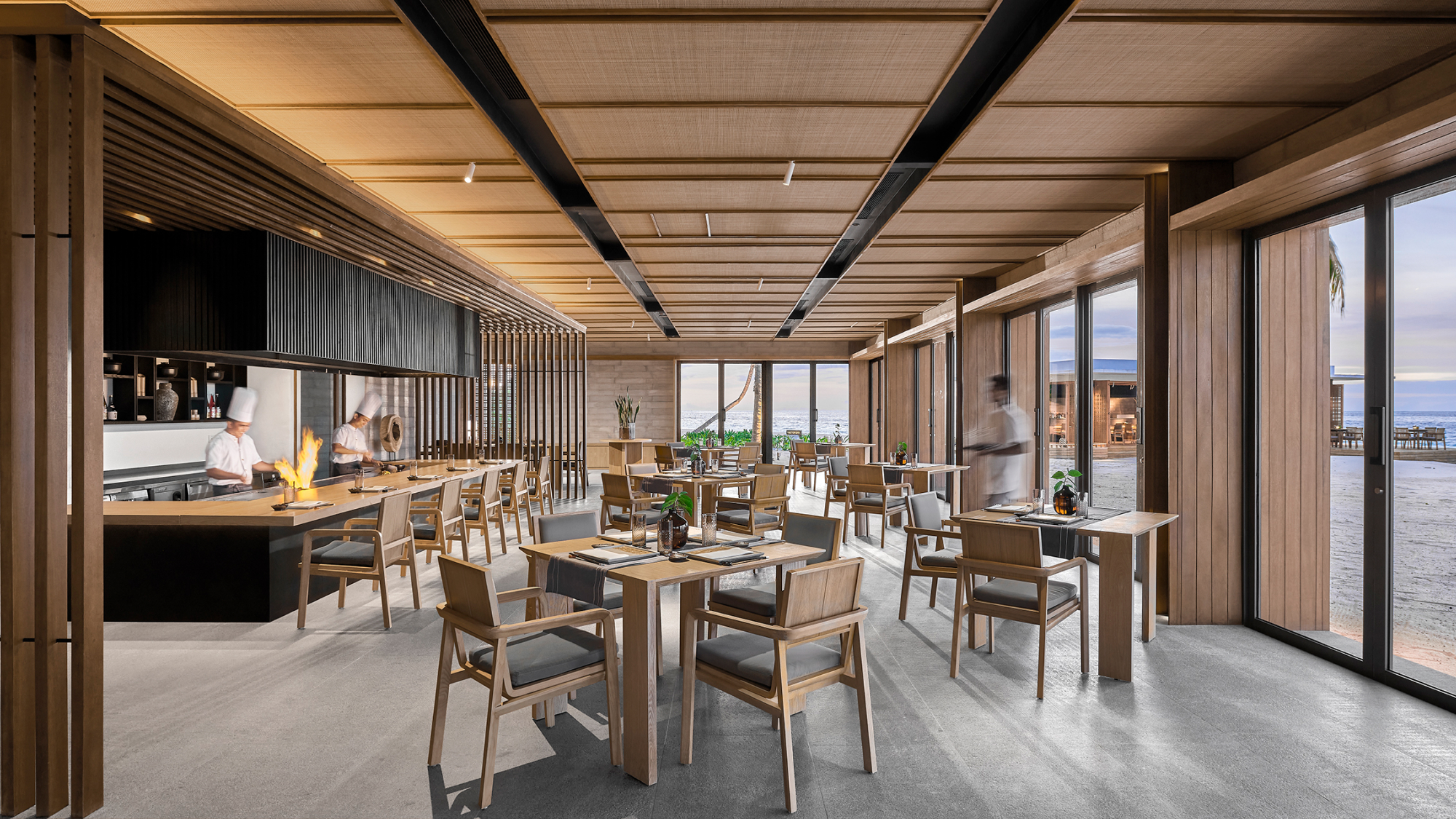 Umami
Umami means "essence of deliciousness" in Japanese and is known as the fifth element of taste.
It perfectly describes the variety of mouth-watering experiences that await in this relaxing open space. In our main dining room or beachside, enjoy a wide range of traditional and modern a la carte Japanese dishes, including fresh-caught fish grilled over charcoal embers and as well as sushi and sashimi.
Japanese-inspired menus carefully prepared in our teppanyaki theatre offer a premium selection of organically grown vegetables, Wagyu beef and sustainably sourced fish and seafood.
Cuisine
Japanese, Seafood
Hours
6:30 p.m. – 10:30 p.m.
Download Menu