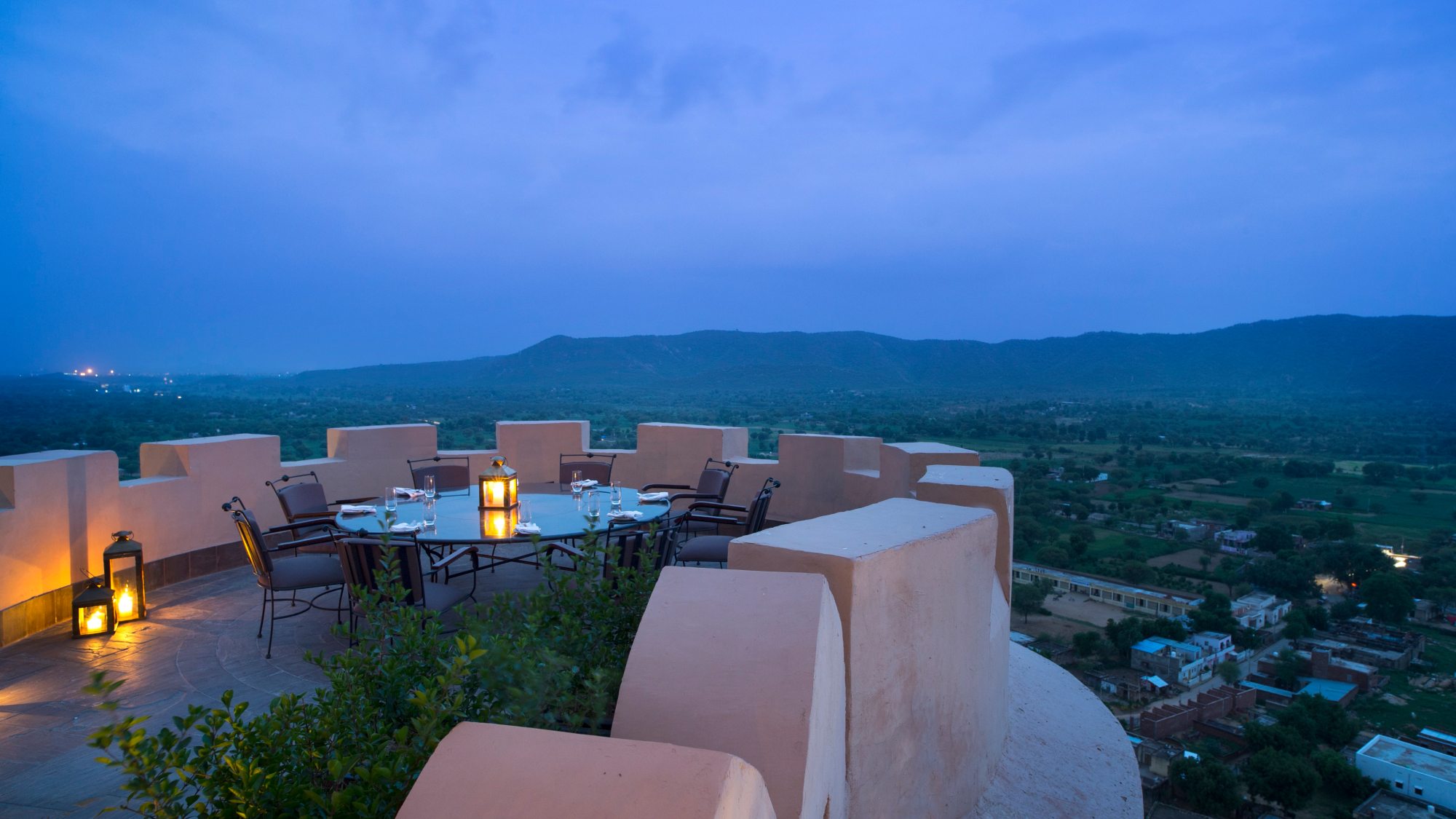 Nazaara
A taste of centuries-old cooking traditions
One of the best restaurants in Jaipur, Nazaara is a feast for the eyes and palate. Enjoy traditionally prepared cuisine on our open-air terrace overlooking the magnificent Aravalli Hills. The breathtaking views and tables under the stars set the scene for hyper-local and seasonal Shekhawat and Bishangarh cuisine. The restaurant also specializes in traditional Rajput hunter-style cooking, where food is prepared over sandpits and open fire pits.
Hours
7:00 p.m. – 10:30 p.m.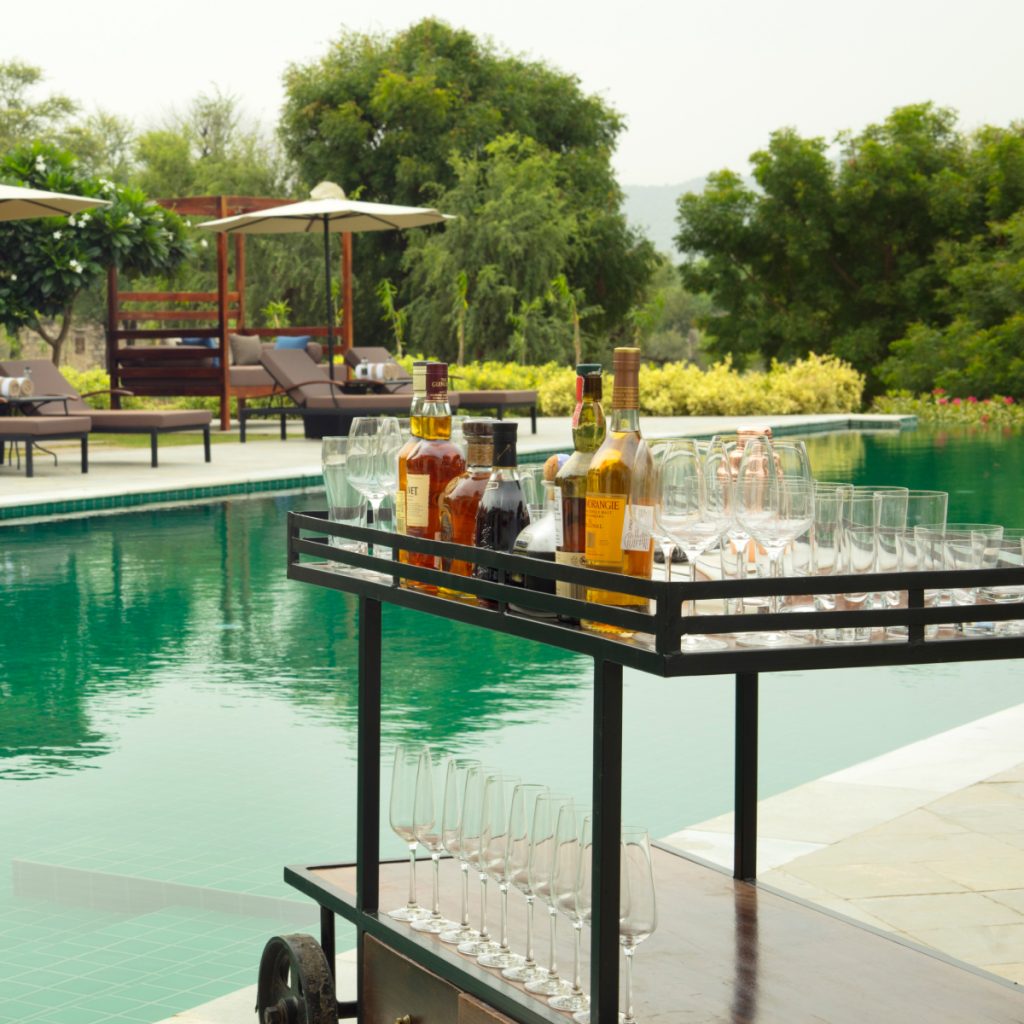 Dine
Haveli
Our boutique poolside restaurant offers a taste of the Mediterranean using fresh, local and seasonal ingredients including pickings from our organic garden.

Explore & Book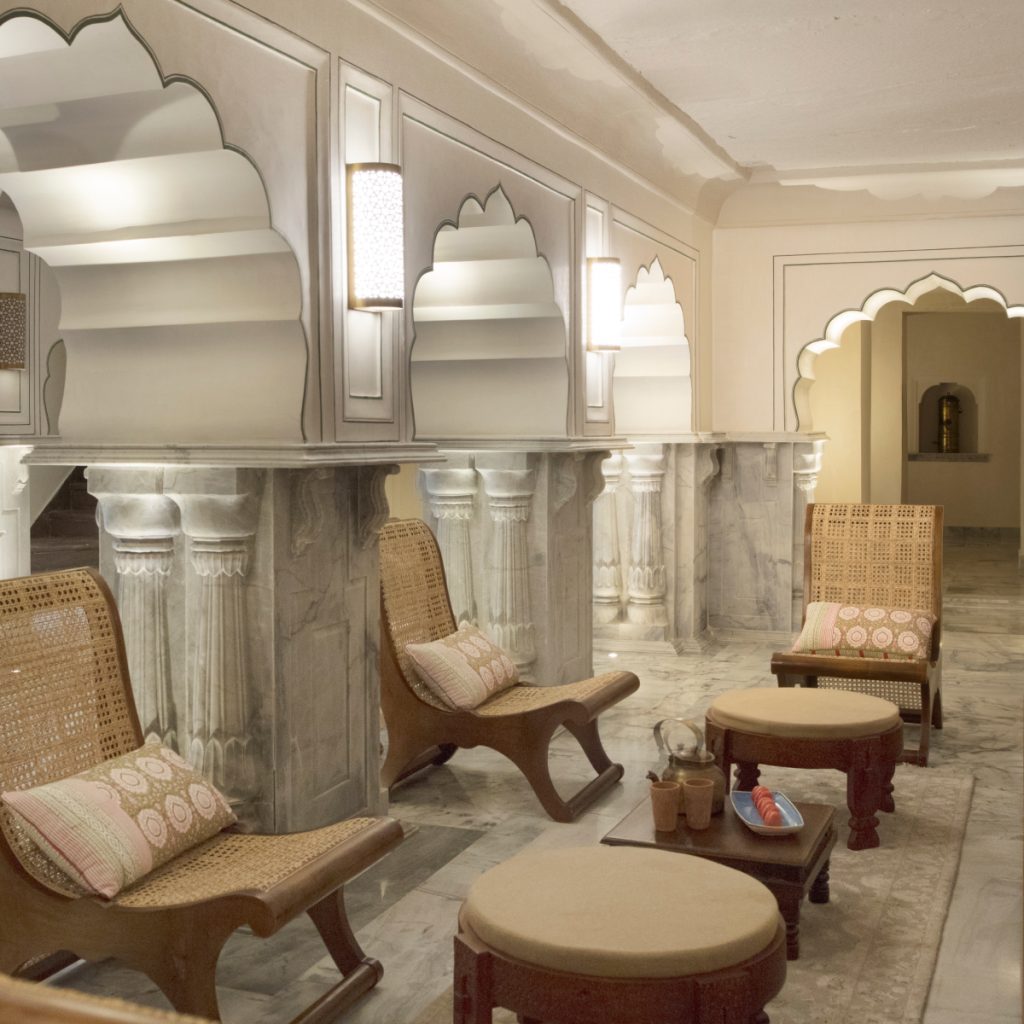 Drink
Kachchawa
Enjoy traditional tea rituals in the relaxing atmosphere of the courtyard, including the finest teas, coffees and champagnes.

Explore & Book