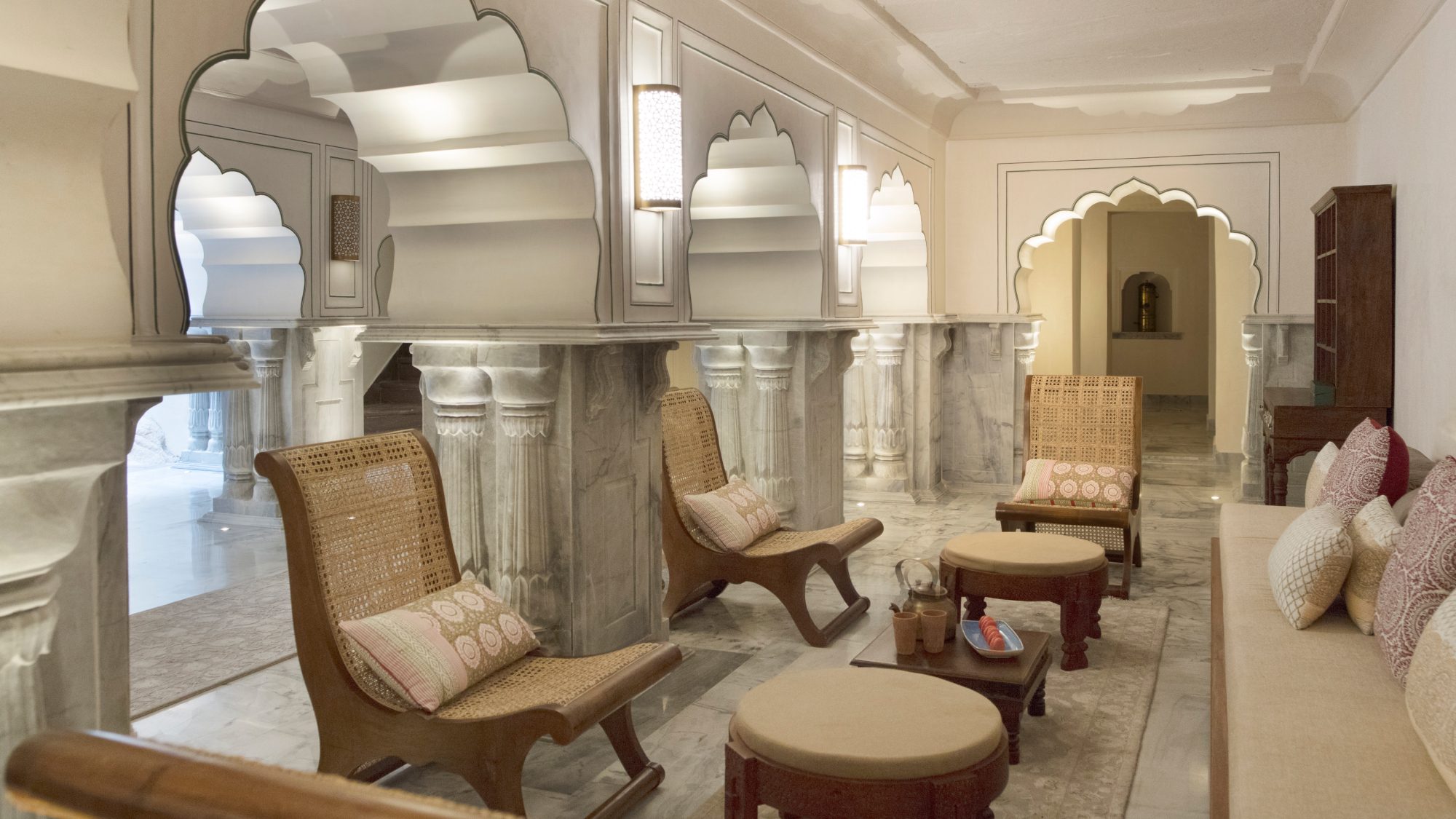 Kachchawa
A relaxing ritual paired with an inviting spread of sweet and savory bites
Enjoy traditional tea rituals—featuring the finest Indian teas—in the relaxing atmosphere of our courtyard.
Hours
10:00 a.m. – 5:00 p.m.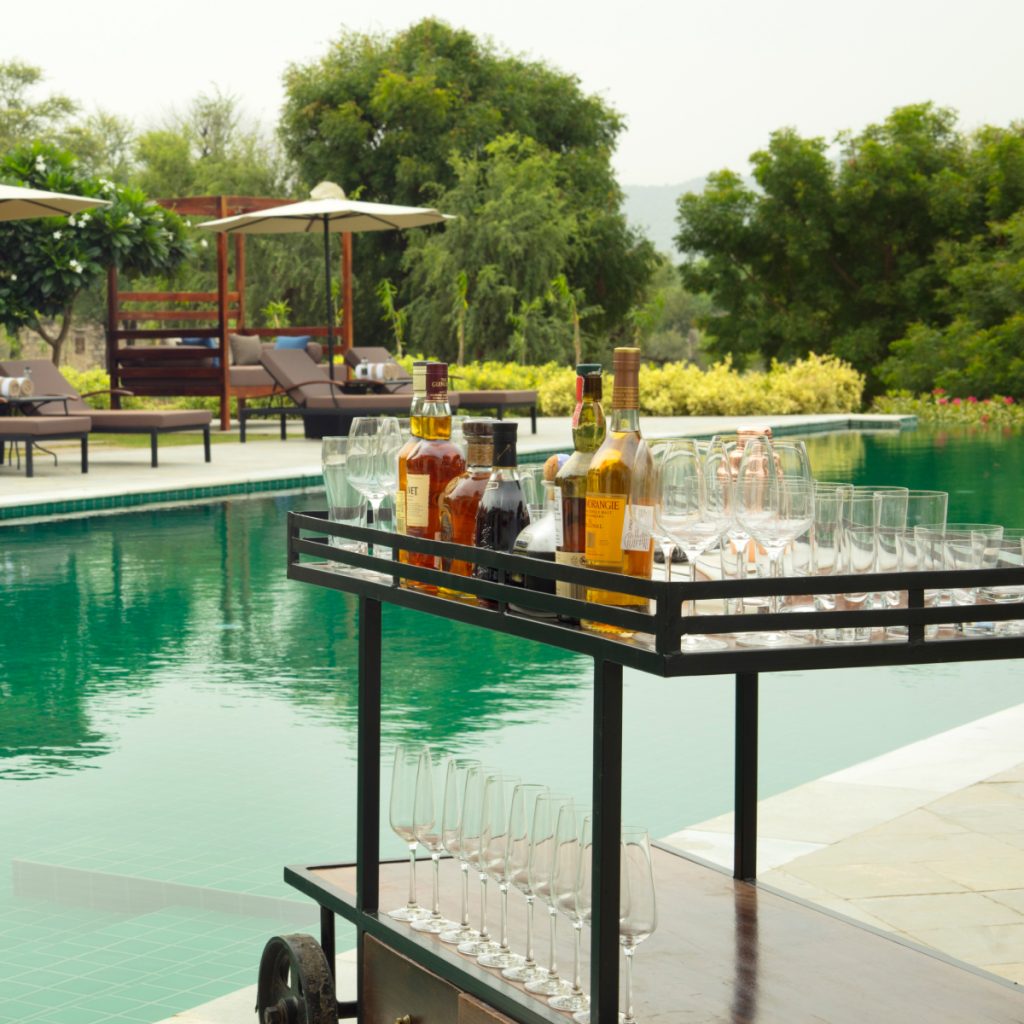 Dine
Haveli
Our boutique poolside restaurant offers a taste of the Mediterranean using fresh, local and seasonal ingredients including pickings from our organic garden.

Explore & Book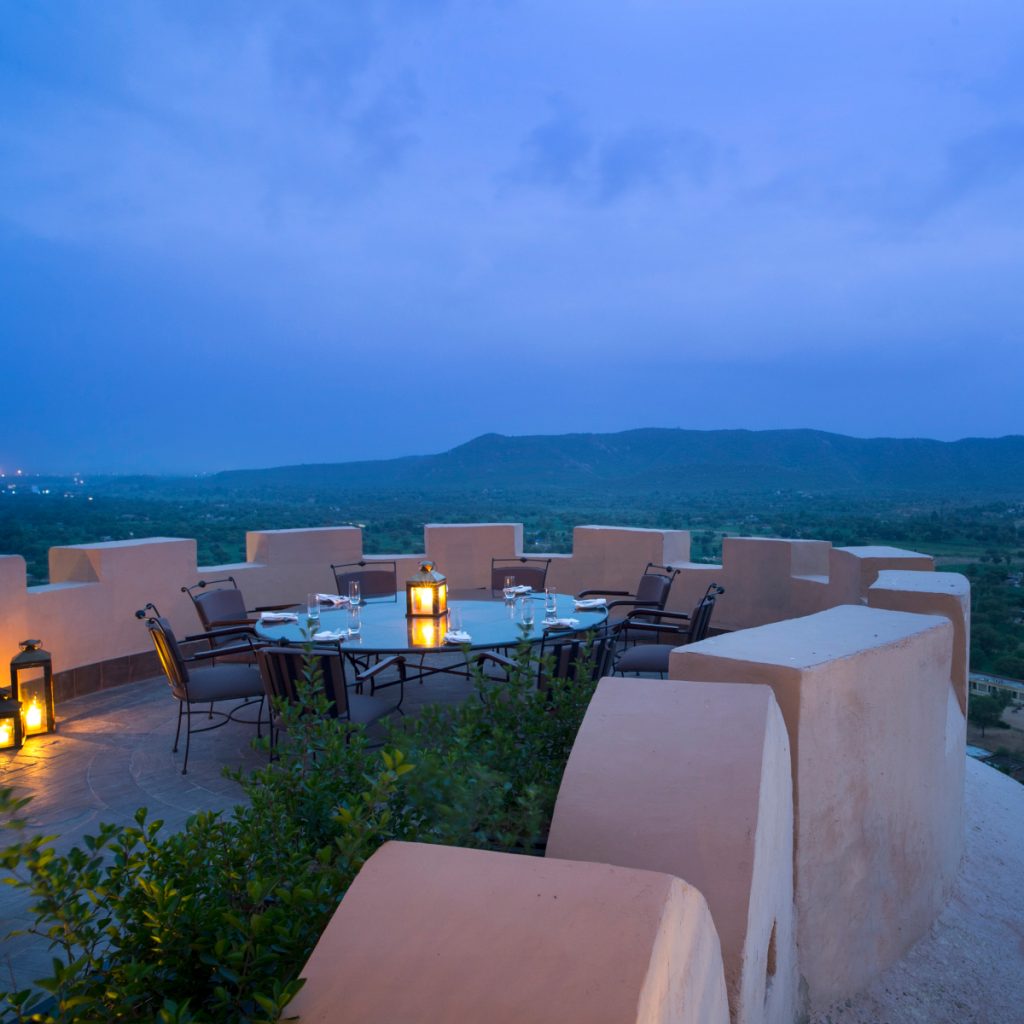 Dine
Nazaara
Our open-air dining terrace offers a feast of Rajput hunter cuisine cooked in traditional sand pits and over open flames, served up with spectacular views of Rajasthan Valley.
Explore & Book