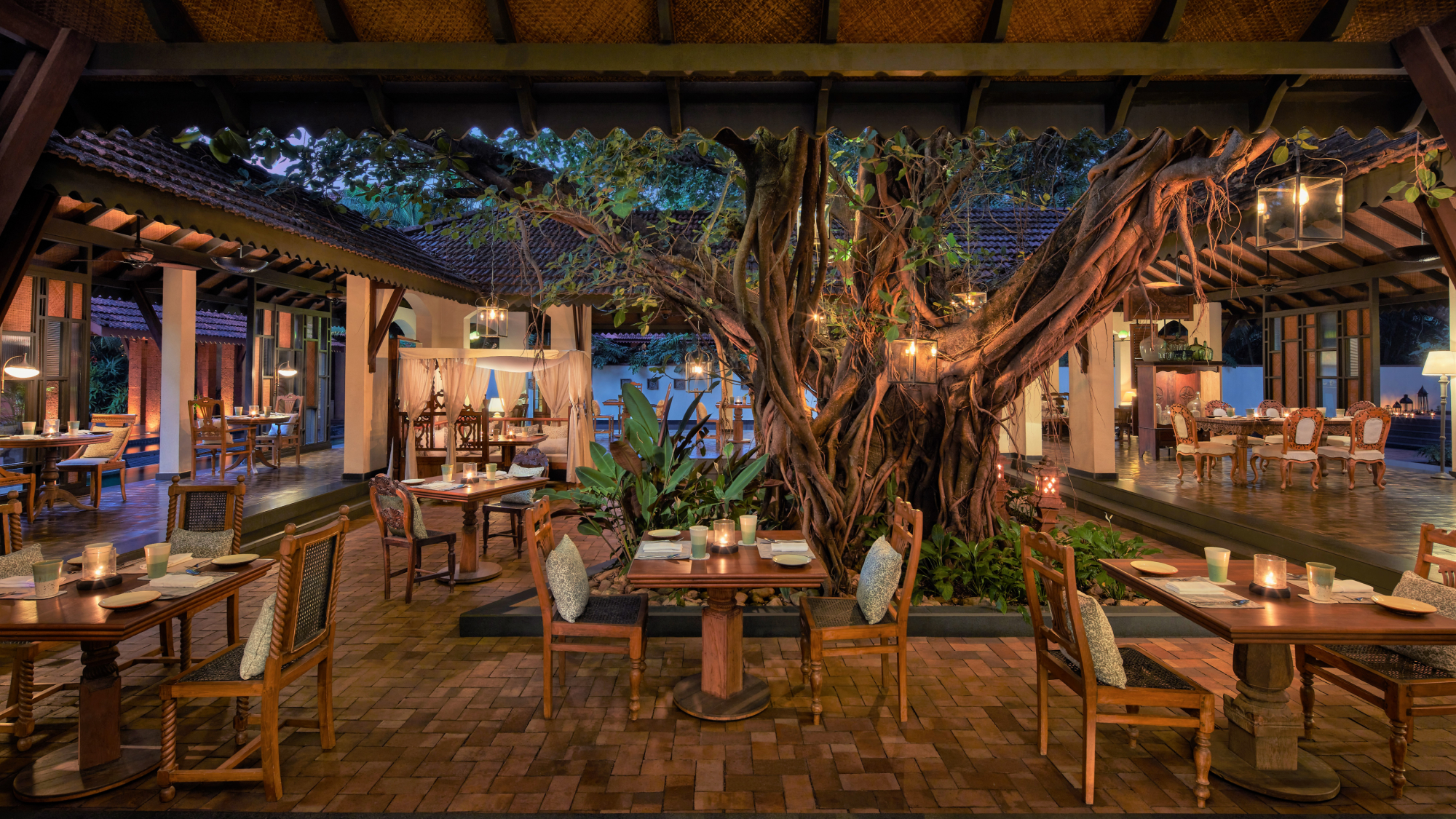 Spice Studio
Winner of the Times Food & Nightlife Award 2023 for the Best Coastal Cuisine - Premium Dining
Celebrate the deep flavors and aromas of India's southwest coastal regions of Kerala, Karnataka and Goa. Savor homestyle coastal dining rooted in tradition, all in an atmospheric dining room built around a majestic banyan tree, and inspired by an old Portuguese home arranged with carefully sourced vintage furniture and artifacts inspired by the menu. Dine on vegetarian and non-vegetarian delicacies including Koli Saaru, Tomato Pineapple Rasam, and Yeti Ghee Roast on tableware and crockery made from a local potter in Karnataka. 
In pursuit of the most authentic flavors, our chefs have adopted traditional cooking techniques inspired by age-old preparation methods, including freshly grinding the spices for the masalas and pastes in a stone mortar and pestle to better bring out their depths of flavor. The special ingredients themselves, including local Bhetki chilies from Karnataka, are also sourced from their place of origin for flavors that ring true to the region.
Hours
7:00 p.m. – 10:30 p.m.
VIEW MENU