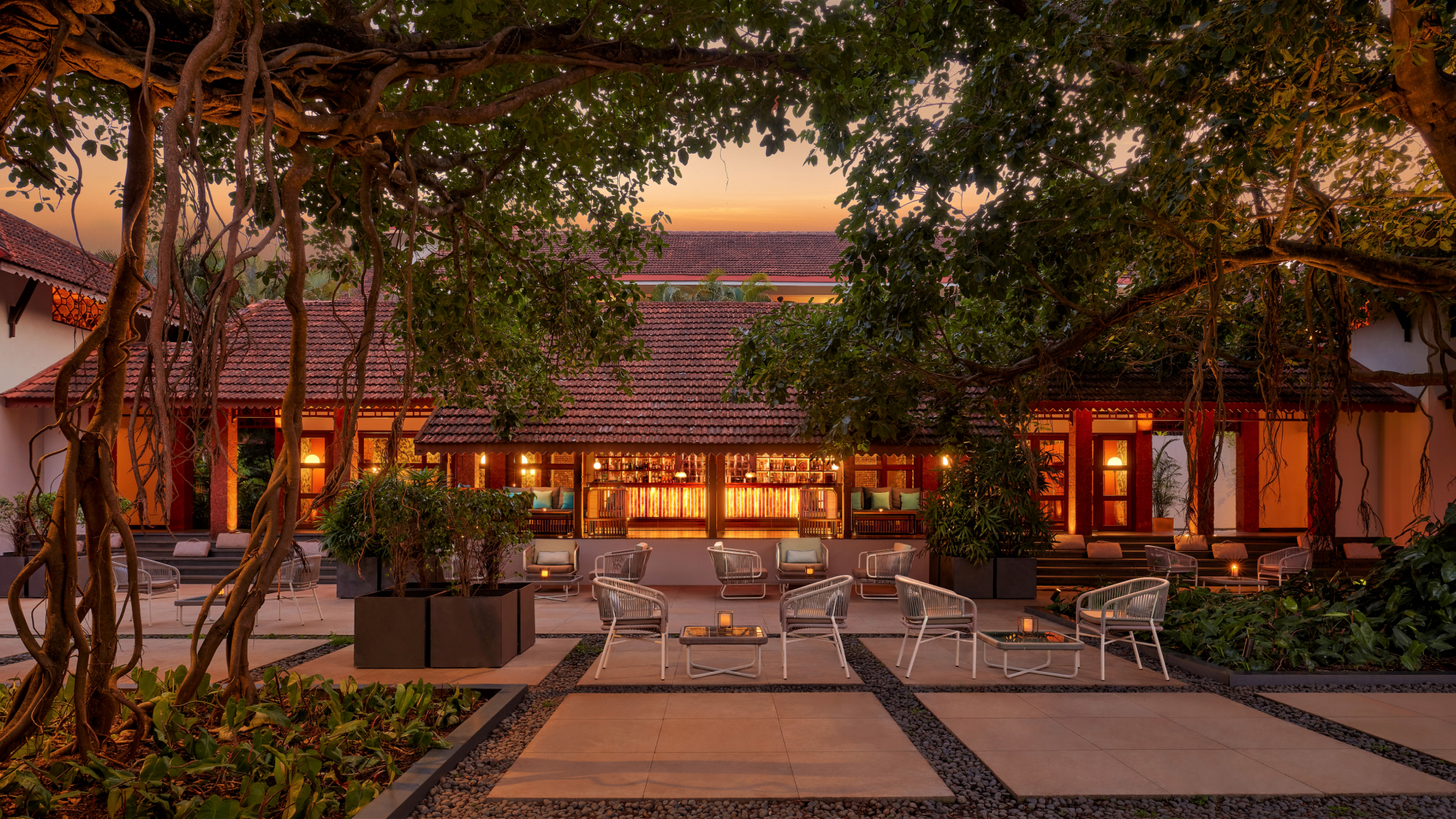 Courtyard Bar
Our speakeasy-inspired, retro-themed cocktail bar specializes in house-infused spirits and mixers
Enjoy a unique taste of South Goa with hyperlocal cocktails and non-alcoholic drinks that conjure the true flavors of local fruits and botanicals with carefully calibrated house-infused spirits and mixers, alongside timeless classics. Customize your gin and tonic with your choice of spices and herbs, sip a Manhattan with Kokum-infused Martini Rosso, or try enticing non-alcoholic options such as Kuch Nahi, a tangy concoction of pineapple cubes, coriander and citrus fruit soda, or a Dadima Cooler made with fresh mint, lime juice, and pomegranate syrup.
The menu also includes popular Indian spice-infused drinks such as the Narangi Elaichi, prepared with a cardamom-spiced orange reduction, and an herbal drink with fresh kaffir lime leaves simmered with ginger and honey. With its arrangement of soft leather seating spilling out into a romantic courtyard framed by majestic banyan trees, Courtyard Bar offers a refined, intimate setting ideal for an evening aperitif.
Hours
6:00 p.m. – 1:00 a.m.