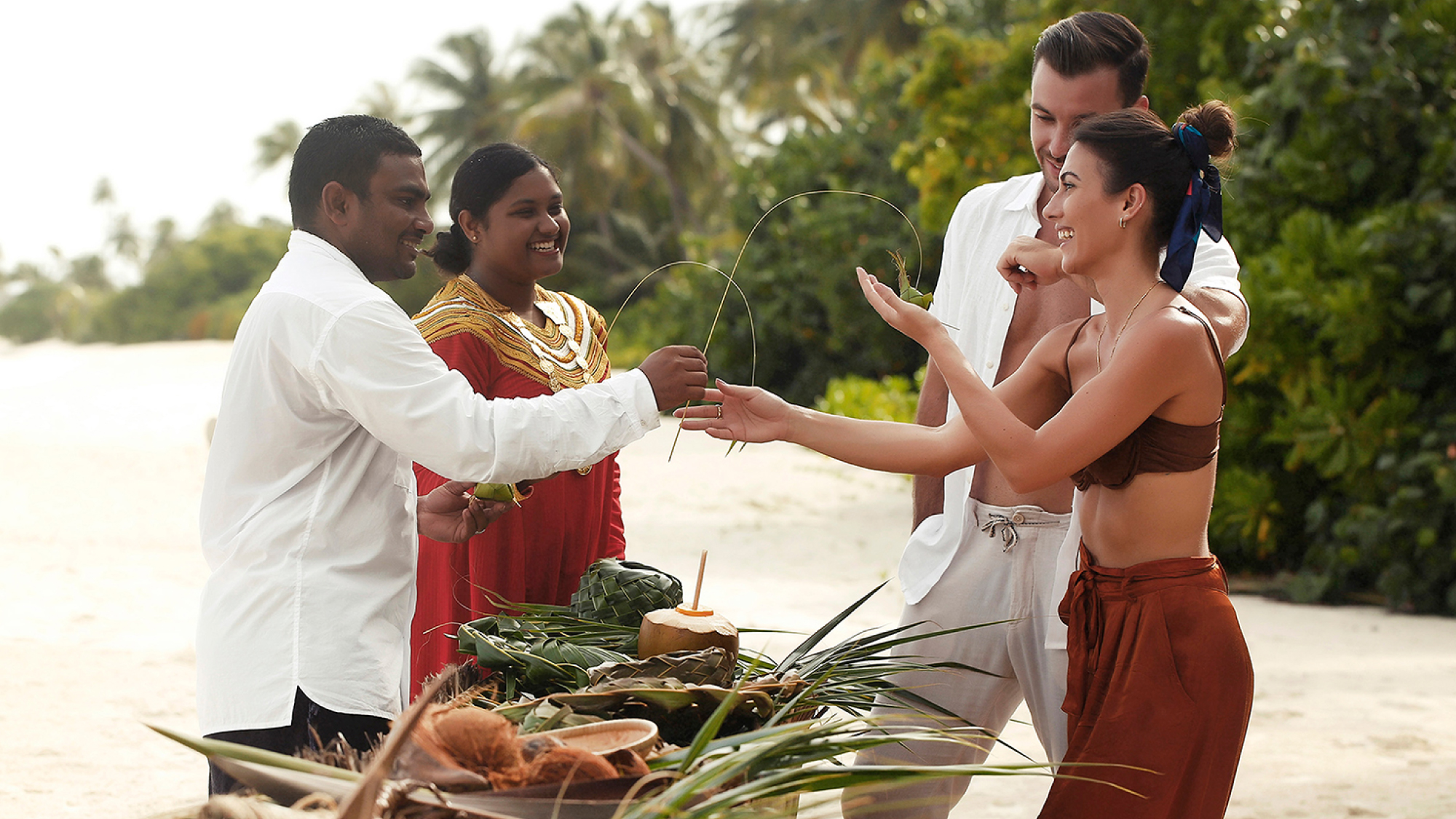 HOLISTIC EXPERIENCES, LOCAL CULTURE
The Art of the Coconut
Dress Code
Comfortable clothes, shoes, slippers
Alila Experience Brochure
Experience
Embark on a unique cultural, artistic and culinary journey to understand why the coconut tree is called the Miracle Tree.
Our local Leisure Concierge host will introduce you to Maldivian stories about the coconut tree that show how every aspect of it is used, whether in food, to create art or make coir ropes. Little ones can also join in the fun by learning how to make beautiful artistic creations using a coconut palm.Then watch how the locals climb the coconut trees in the traditional way and enjoy fresh coconut water.
Next, have a go at making some traditional Maldivian dishes, to be enjoyed afterwards overlooking the gentle waves. Continue on to our Mix It at Mirus mixology class to learn a few simple tips that can elevate your cocktail-making skills using coconut as a base.
A tropical grated coconut and flower bath followed by a choice of 60 minutes therapeutic massage brings your journey to a close, leaving you feeling totally relaxed and revitalised.