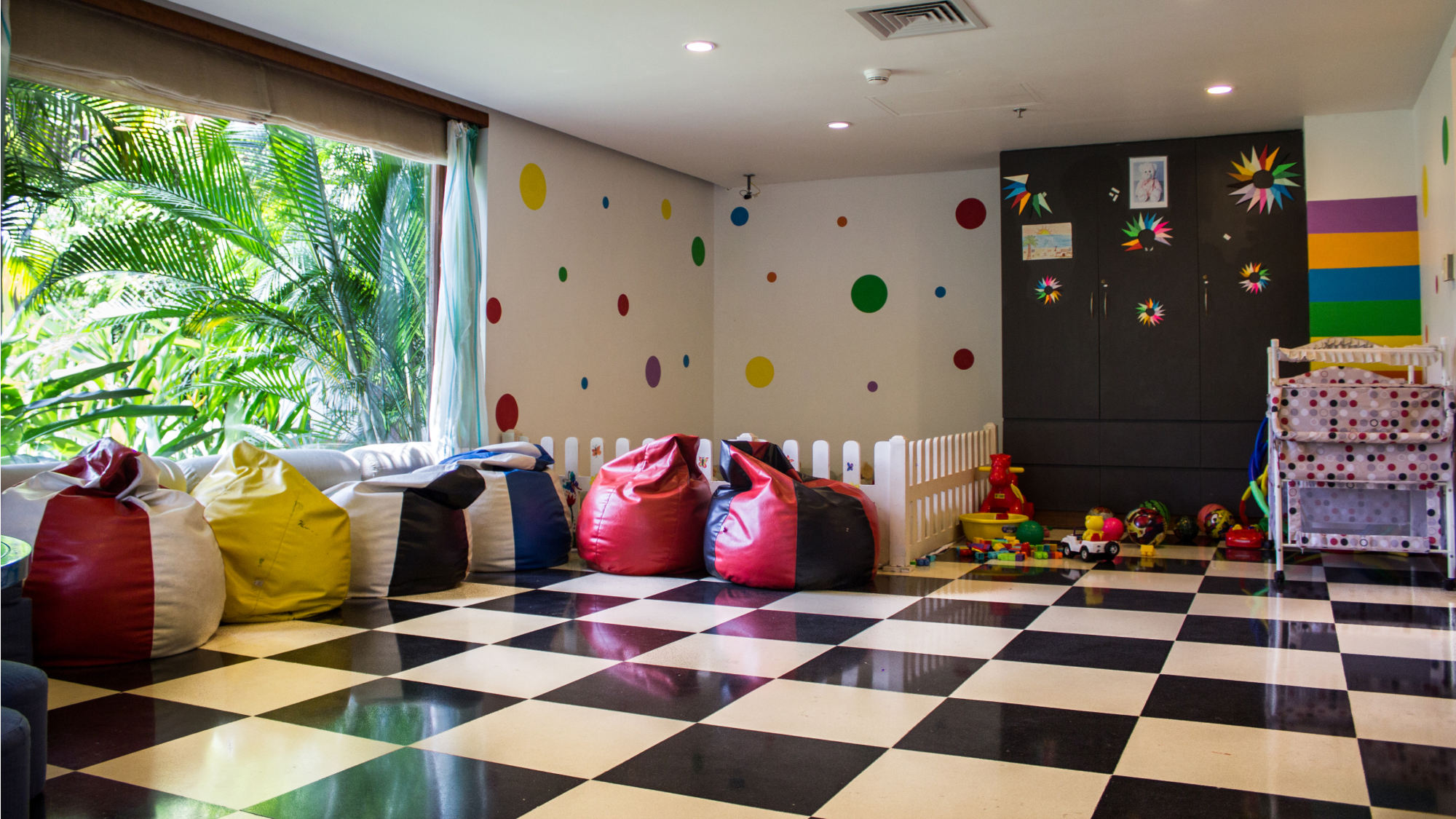 THRILLING ADVENTURES
Play Alila
Dress code
Comfortable clothing and shoes
Experience
Play Alila Kids' Club                                                                                    
Find your family's perfect balance between time enjoyed all together, and quiet time as a couple while knowing your kids are having fun and in trusted hands. Play Alila, Alila Diwa Goa's dedicated kids' club, offers a range of activities and curated experiences, ideal for kids 12 and under. Play Alila also provides babysitting services, which must be booked in advance, with confirmation based on availability.
Alila Teen Zone
Adjacent to Play Alila is the Teen Zone, a chill-out space for teenagers and their families to relax over games of table tennis, foosball, Carrom chess, and Scrabble.
Kid's Passport
Kids can "travel" the world within the sprawling confines of Alila Diwa Goa. Upon check-in, each child between the ages of 3 and 12 is given an Alila Diwa Goa passport to encourage participation in a range of fun activities. The passport is stamped upon completion of each activity; and for every fourth stamp, the child receives a surprise gift for the entire family to enjoy.