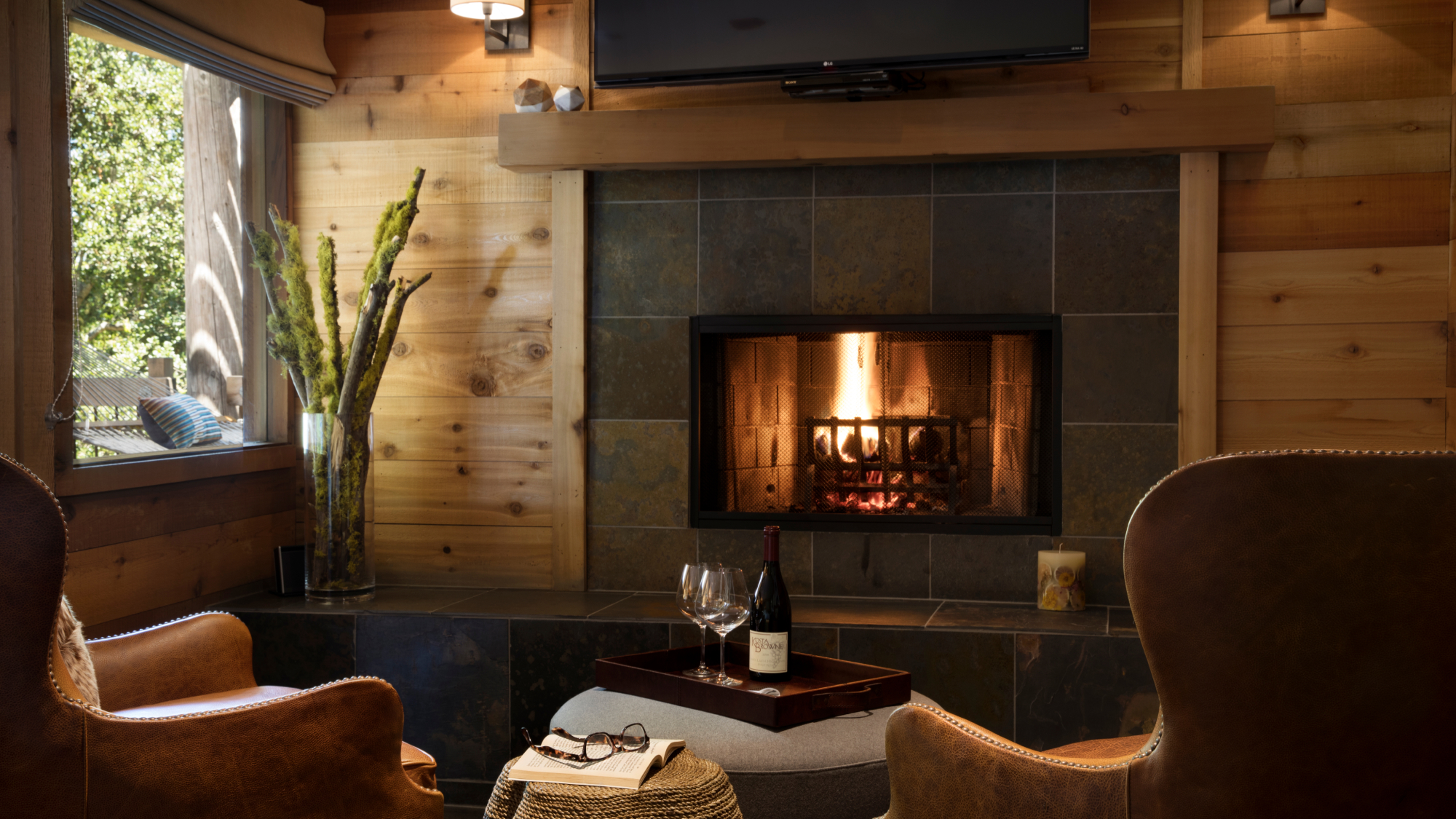 ONE BEDROOM
Ventana Fireplace Guestroom
Overview
There's just something about the glow and warmth of a wood-burning fireplace — which makes this guestroom perfect for crisp, chilly mornings or simply unwinding with your loved one after a full day of exploration. Take in the splendid surrounding nature on the spacious private deck with views of Big Sur's forest, meadows or coastline and awaken to the sun peeking through the windows.
Additional Info

As an inclusive property, each stay includes breakfast, lunch, dinner, non-alcoholic beverages and a host of wellness-focused Signature experiences.
As an adults–only resort, all Ventana guests must be 18 or older. ADA accommodations available upon request.