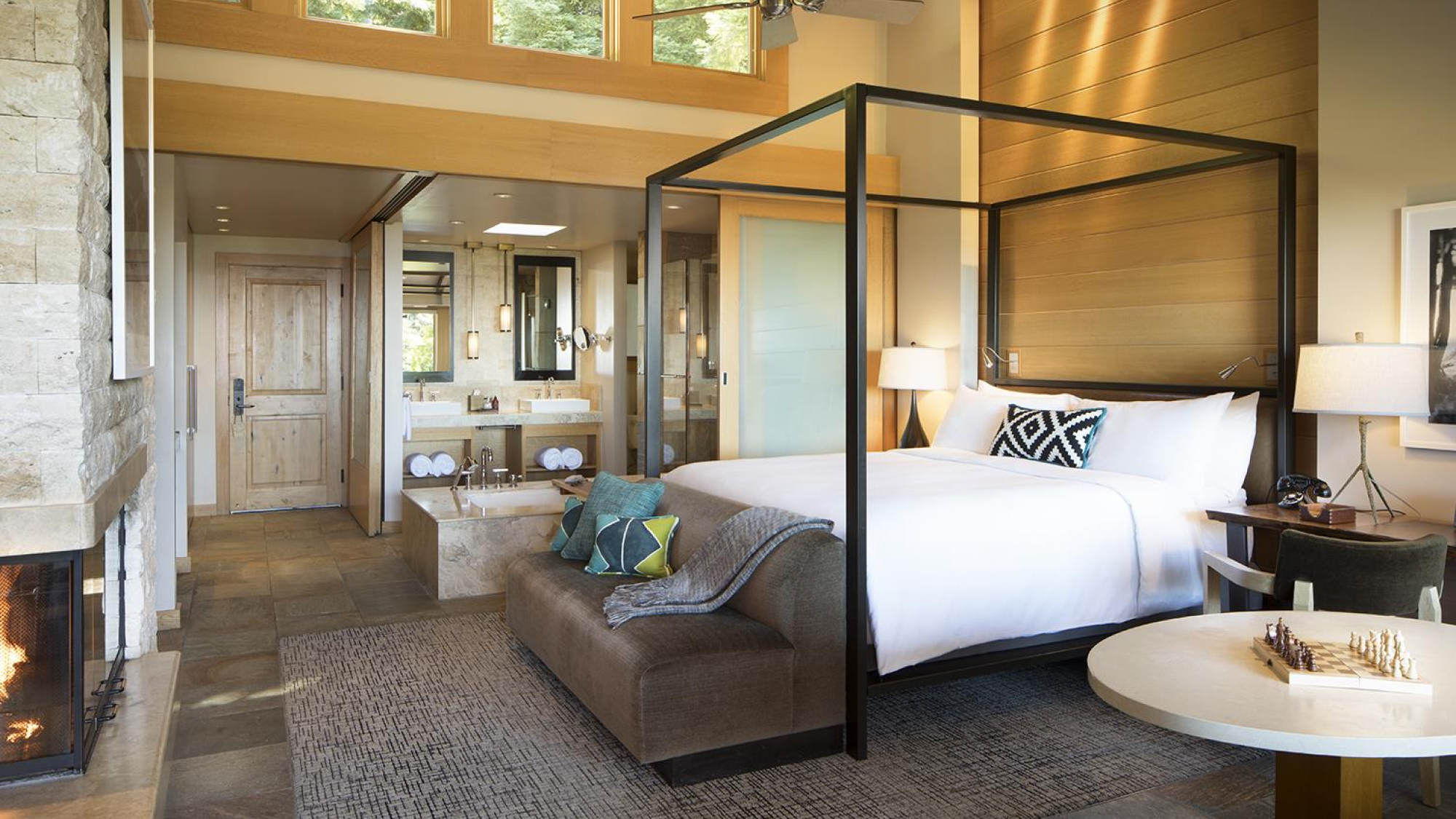 ONE BEDROOM
Pacific House Suite
Overview
The beauty and romance of the Pacific Ocean are on full display in Ventana's open and spacious Pacific House Suite. Stunning distant ocean views are the centerpiece, but you'll marvel at the thoughtful touches in this truly romantic retreat, which boasts a private patio and hot tub overlooking the meadows and the sea. Indoors, an oversized tub for two has retractable walls to bring the fireplace into view, and a wood-burning fireplace, vaulted ceilings and skylights all help set the mood.
Additional Info
As an inclusive property, each stay includes breakfast, lunch, dinner, non-alcoholic beverages and a host of wellness-focused Signature experiences.
As an adults–only resort, all Ventana guests must be 18 or older. ADA accommodations available upon request.