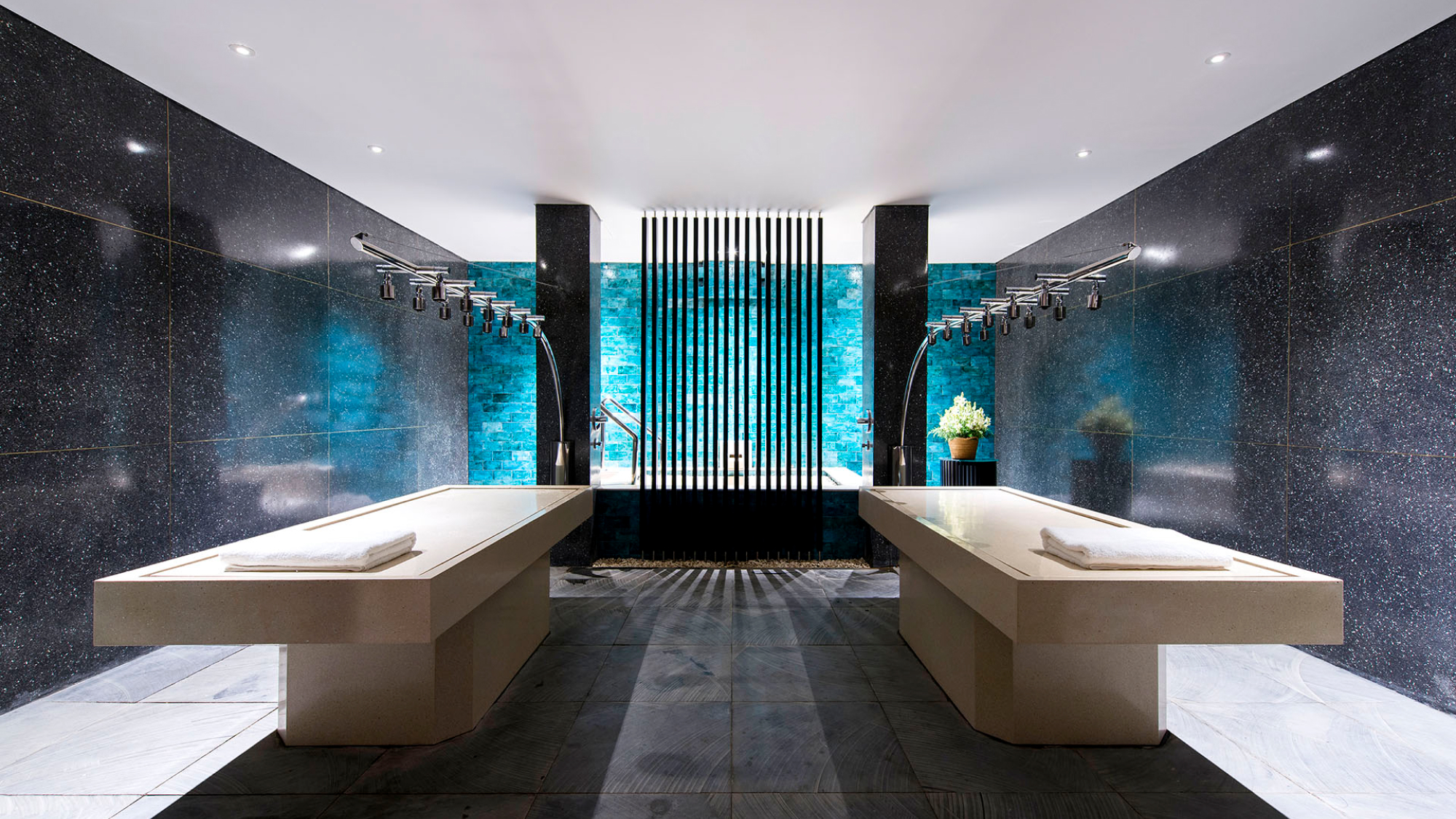 Spa Alila Seminyak
Explore wellness rituals rooted in ancient healing practices. Spa Alila complements contemporary wellness products and services with age-old beauty recipes and ancient healing practices like 5,000-year-old Shirodhara to leave you with a renewed sense of well-being.
Hours:
9:00 a.m. – 9:00 p.m.
View Menu
Explore all of our treatments
Discover a holistic, intuitive path to well-being
Indulge in bespoke treatments that take the unique needs and considerations of each individual into account, whether you're looking to melt away any deep-seated stress or tension, unblock energy flow and promote the body's natural healing from within, or maximize the skin's natural and youthful appearance to reveal its full potential. A romantic couple's treatment, as well as those for children aged 5 to 12, are also available.
Savor the benefits of all-natural ingredients
Treatments at Spa Alila harness the curative power of fresh local ingredients such as magnesium-rich sea salt to deeply cleanse the skin, and beauty masks prepared with inflammation-reducing turmeric. Age-old remedies include skin-softening lulur, which originated from the rice farmers of Bali, and  Balinese Boreh, a traditional scrub prepared with cloves, Javanese long pepper and ginger believed to promote a renewed sense of well-being.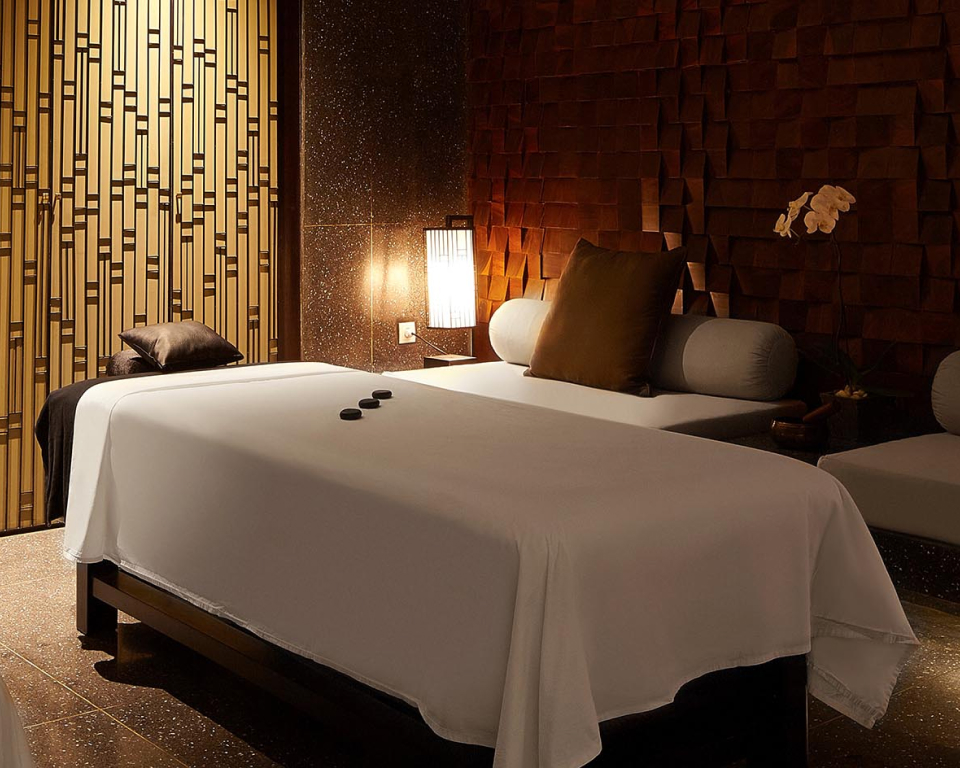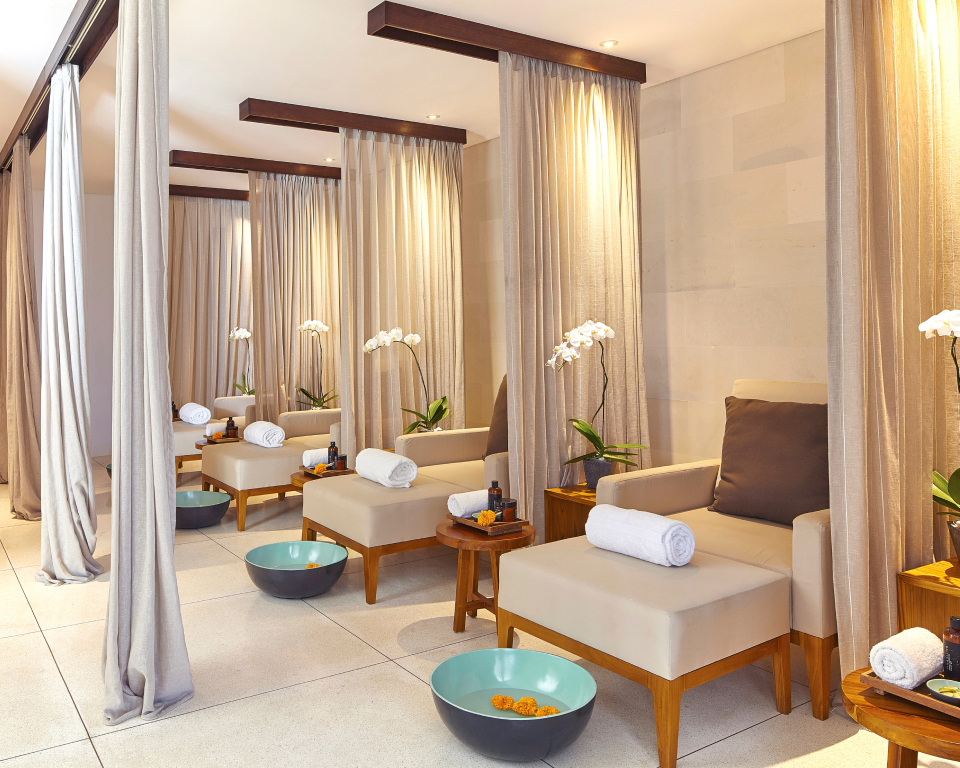 Explore Treatments
Signature Treatments


Mineral Ritual


IDR 2,400,000++ per person

Start with a deep acupressure reflexology treatment followed by a therapeutic Alila Seminyak Massage. Treatment includes vichy shower, microbuble bath, volcanic clay facial, 3-course healthy coastal lunch at Seasalt, coconut and mint water to refresh.

Ultimate Self-Love

IDR 3,820,000++/person

You deserve the best! Begin your escape with our signature Mineral Ritual and enjoy being extra spoiled as we serve you a bottle of sparkling wine and delicious chocolate truffles while you soak in the bath. Whenever you are ready, the pampering continues with a Collagen Facial Express and either a Manicure and Pedicure, or Avocado Hair Spa and blow-dry. This escape includes a cocktail, a 3-course spa dinner at Seasalt, and a self-care product to take home.

Massage

Balinese Massage

1 hour | 1.5 hours

Feel tension dissolve with this ancient Balinese healing therapy that combines long therapeutic strokes and skin rolling to relieve muscle pain. Palm and thumb pressure techniques are also applied to unravel the deepest stress and improve blood flow.

Lymphatic Massage

1 hour | 1.5 hours

This massage aims to help the body maintain a proper blood circulation, body fluid balance, and immune functions. Mostly using gentle palm strokes and hand rolling's, it focuses on the lymphatic circulation system. It reduces swelling and improve circulation throughout the lymphatic system as well as to detox.

Warm Stone

1 hour | 1.5 hours

After our signature foot bath, combination technique of Balinese Massage acupressure and smooth-heated river stones are used in rhythmic flowing strokes over the body to melt tension and soothe emotions.

Muscle Recovery

1 hour

This massage is focuses on active muscles to support movement during exercise. Collaboration techniques of deep tissue massage and fast rhythm to reduce muscle spasm, decrease neurological excitability, improve blood flow to speeds up recovery, and promote range of motion.

Shirodhara

1.5 hours

This 5000-year-old Indian therapy is physically rejuvenating and mentally refreshing. Experience an ultimate calmness as a stream of specially blended, warmed medicated oils is poured softly onto the third eye, transporting your mind and body into a state of deep relaxation.

Pregnancy Massage

75 minutes

Enjoy a relief from the physical and emotional demands of pregnancy. This gentle massage will ease your discomfort, reduce swelling and help soothes your mind.

Reflexology

1 hour | 1.5 hours

Sit back and relax as your therapist applies varying degrees of pressure to specific points on the feet with thumb and fingers to unblock energy flow and promote the body's natural healing from within.