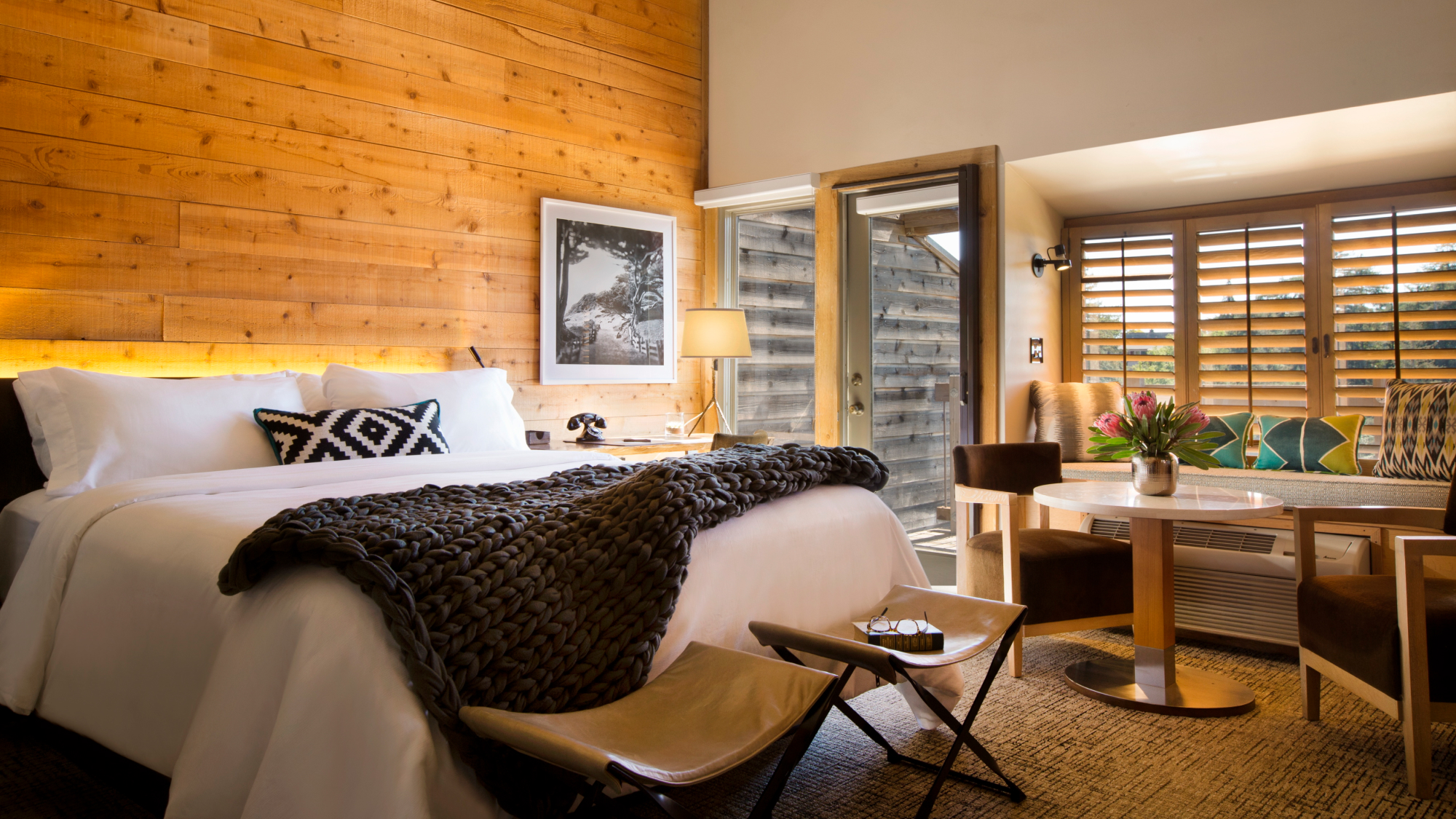 ONE BEDROOM
Superior Hot Tub Suite
Overview
The Superior Hot Tub Suite provides everything you need for the perfect escape on the California coast—including a private hot tub and 300-square-foot outdoor deck overlooking the forests and meadows of Big Sur. This secluded suite also features a wood-burning fireplace, a decadent king bed and a spacious custom-appointed stone bathroom.
Additional Info
As an inclusive property, each stay includes breakfast, lunch, dinner, non-alcoholic beverages and a host of wellness-focused Signature experiences.
As an adults–only resort, all Ventana guests must be 18 or older. ADA accommodations available upon request.