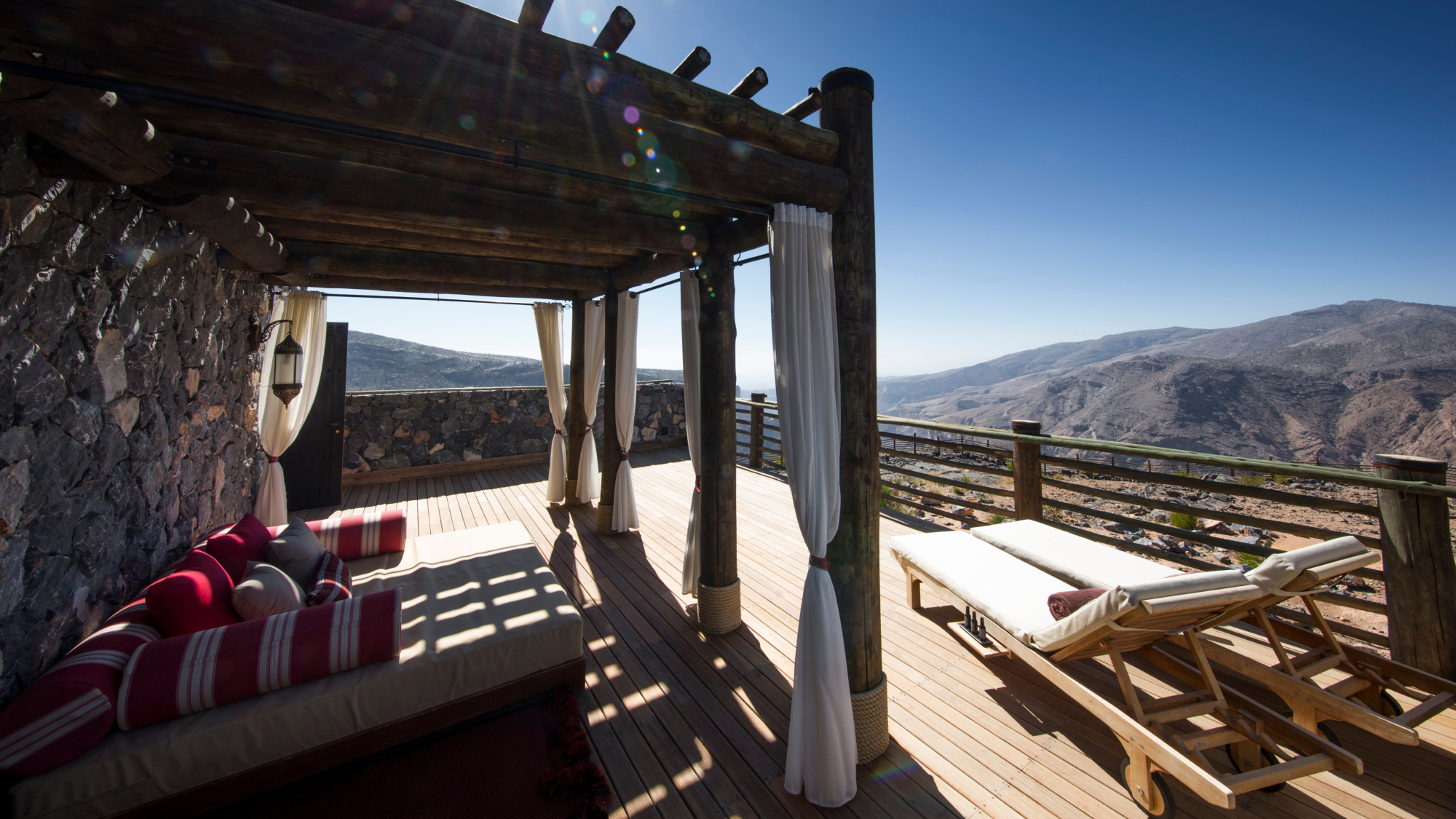 ONE BEDROOM
Jabal Terrace
SIZE
1,120 square feet/104 square meters
Overview
Jabal Terrace's design concept immerses you in the bliss of indoor-outdoor living where spacious suites open out onto the wonders of the great outdoors. Furnished in a contemporary style with touches of local inspiration, the space offers a host of creature comforts. The suite opens onto an equally large outdoor terrace where you can fully appreciate the majesty and mystery of this incredible destination, and connect with nature under the vast night sky, enjoying beautiful sunsets and breathtaking stargazing.
ADDITIONAL INFORMATION
CHECK-IN / CHECKOUT:
Check-in time at 2:00 p.m. and checkout time at 12:00 p.m. 
Alila Hospitalities:
Morning Yoga classes every Tuesday and Thursday from 7:00 a.m. – 8:00 a.m.

Fruit refreshment at the poolside every Friday from 3:00 p.m. – 4:00 p.m.

'Under the Stars' meditation every Thursday from 8:00 p.m. – 9:00 p.m.

Bicycles available at the resort
Plan of the Room