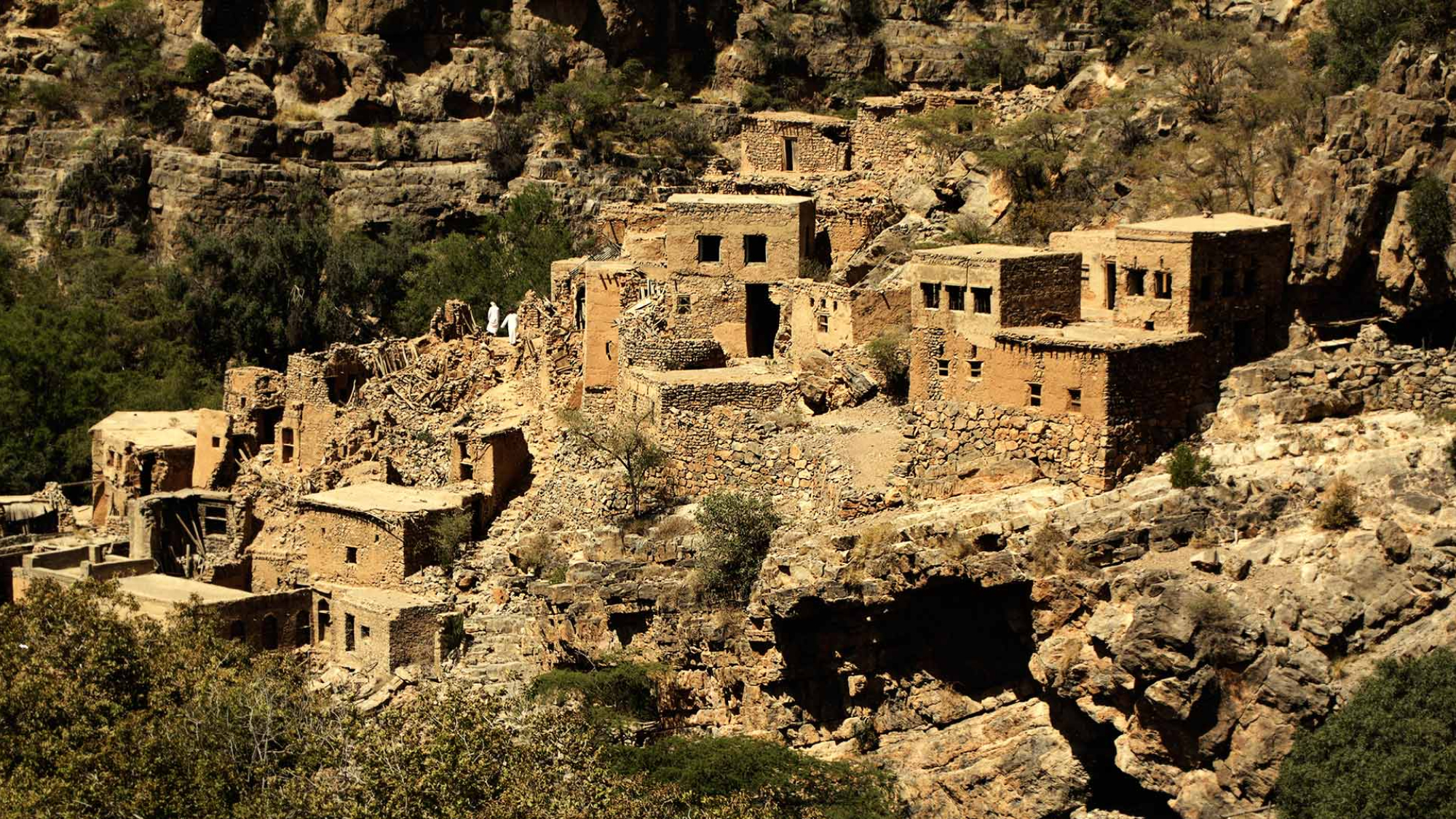 Thrilling Adventures
Splendor of Saiq
Experience
Visit the traditional villages of Saiq, Al Aqr, Al Ayn in the Ad Dakhiliyah region, the most well-known agricultural area in Jabal Akhdar. Shaped by the Bani Riyam tribe, you'll explore the area which is now home to local flora and fauna like rose bushes, pomegranate plantations, olive trees as well as an intricate water system called 'Falaj' and its original mountain spring source. 
Gaze across the picturesque scenery of gardens, farms and valleys of the abandoned village of Wadi Bani Habib where you can follow trails through the valley and surrounding farmlands. From March to April, witness the extraordinary sight of the prized Damask roses in full bloom and meet the families who continue to make rose water in their distilleries. A light picnic lunch is available for those keen to savour the moment. 
A short drive to the starting point, continued with a long walk down into the canyon.

The path then leads steadily down into the valley, passing some of the most spectacular mountainous scenery, to the hidden village of Al Khutaymi located on the valley floor.

Continue another 15 minutes and you will discover a beautiful swimming pool where you can enjoy a refreshing dip before hiking back.

Some mountain trekking experience is recommended.
ADDITIONAL INFORMATION
Meeting Point

Resort lobby

Surroundings

Al Hajar mountains

Inclusion

Food, picnic lunch, & energy bar

Drinks

Soft drinks & mineral water

Equipment

Backpack & hiking gear

Clothing

Lightweight, loose-fitting clothing
Notes
Cancellation charges will apply if cancelled within 24 hours @ 100%.

The right clothes will keep you comfortable during this experience. Choose light colors, wear loose, breathable clothing, and be sure to wear sunscreen and a hat for additional protection.

It's also important to carry water with you and stay adequately hydrated.